No. 102913 - Published 20 Mar 2011
Review of Alex of London
Details of Service Provider
Live Cam Girls
These live models are online now - just click an image to go straight to their chat room
The Premises
A happily anonymous hotel near Gloucester Road tube
The Lady
The website pictures flatter (as website pictures tend to do). A nice body (despite the ink) but an unappealing, too-toothy, big-nosed face.

The Story
I should probably write more FRs about my good-to-excellent punts. As it is I seem only to be driven to put finger to keyboard by the miserable ones. And this was a miserable one. Worse than the awful punt that was so dire it inspired my first ever FR (no longer online). Nearly as bad as the time a haggard-faced EE barked orders at me in her bedroom before I had discovered PN. A painful (literally), uncomfortable, unpleasant, unhappily truncated punt.

Standard start - a drink and a chat and into the shower. As I was drying myself off in the bathroom I could hear sexual moaning coming from the bedroom. I wondered if perhaps Alex had put some mood porn on (tiresome, thought I, but not worth complaining about) but when I came out of the bathroom I realised it was she herself who had been making the sounds, sitting in an armed chair making moaning noises to herself in an otherwise empty room. It wasn't for my benefit as she stopped when she heard me coming. I can only guess this is her means of psyching herself up. It was to become horribly clear that, in my case, she felt she particularly needed to psych herself up. Those strange noises drifting through the bathroom wall should have been a warning - but it was one I failed to hear, let alone heed.

And so to bed and some of the most unpleasant oral I have ever been unfortunate enough to suffer. She was hard and rough, banging my cock painfully against the back of her throat. And the roughness didn't end with the oral. She bit, she pinched, she kneaded. I repeatedly told her she was being too rough for my tastes but it made no difference - perhaps the remarks didn't penetrate, perhaps she didn't care, or perhaps she just doesn't know her own strength and thought she was being more gentle even when she wasn't.
I couldn't sustain an erection under this discomforting assault and the little fella gave up the ghost never to return. Which rather put a dampener on things, as you can imagine. All I needed at that point was a little gentle treatment but that was not to be forthcoming.

Alex did make various suggestions from then on, none of them helpful and some of them vile.
She did offer to play with herself which I did enjoy--for the 30 seconds she did it before deciding that was enough. She excused herself later by claiming she was "not an actress" and wasn't there to give a performance but I rather felt it should be my choice whether she was or not.
When she offered for the third time to put on some sort of outfit despite my previous rejections of the idea I relented and let her choose something. The "cheerleader outfit" she went with had little to recommend it. It was a waste of time as I rather suspected it would be and her refusal to accept my initial rejections of the idea only made the atmosphere in the room even worse than it already was.

By now it was transparent that the prospect of sex with me was one she found deeply distasteful. Doubtless she is not the first girl I have seen to feel that way about me but the others had the professionalism to disguise the fact. She responded coldly to my kisses and caresses. She was impatient and distracted. She clearly wanted me gone.

I would have liked to see out my time in hope that we might have somehow clicked in the end but, after 75 minutes of a 2 hour booking, she "suggested" I leave. After I had showered she remarked that she wasn't throwing me out. This was patently exactly what she was doing and I did not appreciate her pretended innocence of the fact which only added insult to injury.

I guess I was foolish to book 2 hours with someone I hadn't seen before. Some might say I would have been better with a taster session but I didn't feel I was taking a chance with someone so roundly recommended as Alex. More fool me!

It is certain that she found me unappealing company but my suspicion is that the problem here was also that she is tired of her line of trade.

I have had multiple bad experiences with Max's Angels. I was giving them one last chance with Alex who I had been given to understand was well-liked, well-reviewed and a professional who gave every impression of enjoying her work. I had been sadly misled. I found her cold, worn, and unconcerned for her client's satisfaction.

A miserable time with a miserable girl.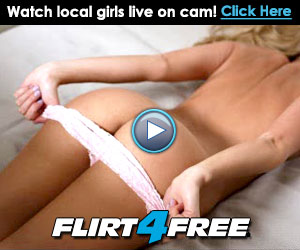 Watch Local Girls Live on Cam