No. 107947 - Published 23 Feb 2012
Review of Bethany of Manchester
Details of Service Provider
Live Cam Girls
These live models are online now - just click an image to go straight to their chat room
The Premises
After an almost two-year break from visiting I was glad to find that Sandy?s had retained the high standards of cleanliness and decor I had become accustomed to. Some people complain of a production-line McBrothel feel but I must say I have always found the atmosphere in reception to be relaxed and friendly.
The Lady
Early twenties little cutie. A pretty face adorned with understated minimalist make-up. A curvaceous but firm body with natural skin tone. Thick, lustrous dark hair. To use the familiar bromide it?s a look that often gets described as ?girl-next-door? although I?ve certainly never been lucky enough to have someone that looks like Bethany living next to me.
The Story
As soon as Bethany entered the room I knew I had made a good choice. As I had not visited for some time I had chosen her purely based on the website photos with the face blurred out. She really does have a pretty face with small classically feminine features. I?m a right fussy git and really have to genuinely fancy a girl before I?ll punt with her so I struck lucky this time. Bethany greeted me with a nice soft kiss before beckoning me over to the bed for a massage.

After a minute or two I turned over and she began playing with my cock while the introductory chit-chat continued. Soon she leaned in over me to give me some of her sweet kisses. I immediately started feeling myself getting hard in her hand as she continued to stroke my cock and then wank it more firmly once I was fully erect. When kissing she didn?t continually stare into my eyes the way some girls do but rather allowed our eyes to meet intermittently and combined this with a lovely smile. This just seemed more genuine - definitely a case of less is more.

I opted for OWO and she has a nice slow sensuous technique where she really wraps her lips firmly round your cock. Unfortunately, after a couple of minutes I developed a cramp in my left calf. Of all the times this could happen! I had to get up and do some stretches at the side of the bed. I?d now lost my erection but Bethany seemed to know what to do. She was soon over me kissing me gently and massaging my cock back to life. I began running a hand over her thick mane of dark hair that was cascading over her shoulders and back and it wasn?t long before I was rock hard again and Bethany returned to giving me some more of her heavenly oral. When performing OWO she reached up with her free hand and held my hand with our fingers interlocked. It is little things like this that help to create a feeling of intimacy and engagement.

Bethany decided it was time for her to climb aboard so put a condom on and began energetically bouncing up and down. She has a really nice variation on cowgirl where she lay flat down against me with our bodies pressed firmly against each other and really fucked me quite vigorously. Looking up at the mirror to see her gorgeous arse rhythmically going round and round was worth the price of the admission money on its own. Next up we changed to doggy. Bethany has a lovely round firm bum and when she started backing up against my thrusts even Margaret Thatcher mid-speech wasn?t going to save me and it wasn?t long before I exploded.

Initially I had only booked for half an hour but decided to extend to an hour. Bethany took the money out to reception and didn?t waste any time and was back within 30 seconds. I?d been having difficulty exactly placing her accent beyond it being North West England. I won?t reveal any personal details about where she?s from but when she told me it made sense that her accent has a slight scouse hint to it with that lovely mellifluous prosody that I really like.

We started round 2 with me giving her a massage. I really enjoyed running my fingers and hands over her soft but firm skin. I do wish more girls would keep a natural pale skin tone rather than the cuprinol-coated look that so many of them go for. She does have a couple of tattoos but they are fairly discrete and certainly not enough for me to find them off-putting in any way. After gently kissing the nape of her neck and her shoulders I turned her over and began kissing down her body to give her some oral as we had agreed.

I eagerly licked, kissed and flicked her sweet pussy and as best as I could tell she was appreciating my efforts. She began gently rocking back and forth as I cupped her arse cheeks in my hands. After several minutes Bethany asked me to come up and kiss her nipples while she continued playing with herself. After a couple of minutes of this she then came over all Miss Bossy Britches and ordered me ?Get back down?. I wasn?t going to argue so did as I was told. I returned to running my tongue over her soft wet pussy whist she continued to finger herself. It wasn?t long before I felt her thighs pulling inwards towards me and then her hands grabbed my head pushing me away as she seemed to climax. At first I wasn?t convinced mainly due to the lack of noise but other physical signs such as the darkened colour of the labia and fasciculations in the genital area would suggest she really did cum. As I kissed her thighs and looked up at her she certainly had a lovely warm contented glow around her face. Even if she did fake it I still had a really nice time going down on her.

Bethany gave me some more kissing then some more OWO before suggesting we have another shag. She said ?I love to be fucked after I?ve cum? and I believed her. The occasional little bit of dirty talk like this seems to come quite naturally to her rather than being something she thinks punters want to hear. I have been describing her service as on the gentle, soft side but she definitely has a naughty, dirty side to her personality.

We started off with her on top then shifted to doggy. I managed to get a good rhythm going and she really did seem to be enjoying it. I know these girls must be brilliant actors and I know I?m no stud but I suppose they must genuinely enjoy it sometimes if they?re in the mood. After some more kissing and firm vigorous wanking of my cock we got into the missionary position. It was really turning me on that she seemed to be finding it enjoyable. There was no over-the-top moaning or cries of ?Oh yeah baby? just a flash of her eyes up at me during a pleasurable moment and occasional comments of ?that feels good?. At one point Bethany closed her eyes and seemed totally consumed with enjoying her own pleasure. Pace Kitty Wells at times like this even a convinced atheist like me is almost inclined to believe it must have been God that made honky tonk angels. Before anyone thinks I?m deluded beyond hope I?m perfectly aware that ?GFE? is a slippery concept and that what the girls are providing is merely a simulacrum but it doesn?t half feel great at the time. As long as you know it?s over when you walk out the door, which I definitely do. Anyway, back to the action. Knowing time was of the essence I started thrusting faster which again she seemed to like and I was soon able to reach a fantastic climax ? in fact the best orgasm I?ve had for ages. It?s a rare event for a girl to get me to cum twice in an hour so well done Bethany.

For those who worry about girl?s cleanliness I can report that Bethany gave herself a good clean in the shower afterwards. As I got dressed we had a nice chat for a couple of minutes and before we parted Bethany bookended the encounter with the same soft kiss as she had initiated it with.

One other small thing I liked was that apart from our voices and the sound of the movement of our bodies there was silence in the room. On previous visits the girl often had a radio playing in the background which I always felt slightly interfered with allowing my senses to fully focus on enjoying her body ? when you?re getting intimate nothing can break the mood like some smarmy local radio DJ announcing their latest phone-in competition. The obligatory porn was playing on the TV but she had the sound turned off and as it was at the bottom end of the bed I forgot it was even there. Not wanting to read too much into it but I think the silence in the room is consistent with her general approach of trying to be natural and unadorned. It is also indicative of an inner confidence that she can rely on her ability to fill the empty space with the warmth of her personality and, of course, various sexual shenanigans.

She certainly won?t be for everyone. If you?re into fake tan, fake breasts and fake moaning I?d steer clear but if you want a lovely warm girl who genuinely seems to enjoy shagging she?ll deliver the goods. As ever, YMMV but if you are respectful and polite I find it hard to believe she won?t provide the type of service I received. Anyway, she certainly made it a memorable return to Sandy?s for me and I do have it in mind to see her again at some point in the future.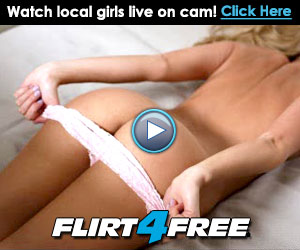 Watch Local Girls Live on Cam