No. 116061 - Published 15 Feb 2014
Review of Macy of London
Details of Service Provider
Live Cam Girls
These live models are online now - just click an image to go straight to their chat room
The Premises
A rather spacious flat a few minutes' walk from Paddington station. Easy to find and the directions given by the agency are clear. Macy shares the flat with Patsy who was there at the time of my visit but stayed out of sight.
Macy's room is quite large and doesn't seem to be fully furnished but the most important thing, a large double bed with several soft pillows, was there for us to enjoy. There's also a small en-suite bathroom with a shower and a toilet.
The Lady
The pictures in Macy's gallery give a very good idea of what to expect. Her profile reads that she's 21 years old and having just seen her today a few hours ago, I have no reason to disbelieve that claim. She has a pretty face with big, very kissable lips that look magnificent when closed around your cock, soft skin, lustrous black hair, dark eyes with an ever-present glint of mischief and a fit, toned body with a wonderful pair of natural tits to, well, top things off. They were bigger than I expected of a 32B cup size and I spent a lot of time kissing and fondling them, and sucking and licking Macy's nipples. Macy was clean and smelled great. Shaven down below.
She doesn't speak much English so it can be difficult to get one's point across to her. Still, Macy's great company, being friendly and playful. She also has a great attitude, does everything with a smile and is wholly devoted to the customer.


The Story
When I arrived, I was slightly surprised to see that the door to Macy's flat was left ajar (it was quite cold and rainy). I rang the doorbell and she greeted me dressed in a black dress, fishnet knee highs and black high heeled shoes. As I was to find out shortly, she was also wearing the black body harness seen in her pictures and a black thong.
Eager to get the formalities out of the way, I handed her the dough and left for the bathroom to wash my hands (I was offered a shower but declined, as I'd had one before I left my home).
On my return, I found Macy sitting on the edge of the bed, waiting for me. I joined her and tried to kick things off with a bit of chit-chat. This proved rather difficult because of her poor English so we started cuddling instead. Soon, this turned into ever more passionate kissing, our hands gliding over each other's bodies, gradually freeing ourselves of the confines of our clothing. Upon taking off her dress, I was delighted to discover a mighty fine pair of tits visible through the body harness. More kissing and mutual fondling followed and I was soon lying on my back while Macy proceeded to perform oral on me. This felt quite good and I let her carry on for a few minutes before I decided to return the favour. I had Macy lie on her back and leaned over her, kissing those lovely lips and fondling her breasts with one hand while gently rubbing her pussy with the other. This got her really wet soon and before long my head was buried between her legs. She's very responsive to oral, moaning, sighing and squirming a little and she clearly gets a lot of pleasure out of it. I carried on for several minutes after which she pulled me close to her, kissing even more passionately than before, and gave me more OWO. After a while she produced a condom, looking at me questioningly, and following a nod from me, she put it on my stiff, throbbing cock. We started off with me on top, then moving into cowgirl, doggy and missionary again. For some reason I was finding it difficult to climax so I suggested that we go into 69 which Macy readily agreed to. This did it for me: the sight of Macy's juicy pussy an inch from my face, coupled with her vigorous OWO resulted in a wonderful, long overdue climax. I shot my load in her mouth and after ensuring there wasn't a drop of spunk left in me, Macy left for the bathroom to dispose of it and wash her mouth.
With just 15 minutes left, there was no time for a second round but Macy didn't get passive or start counting down the minutes. Having returned from the bathroom, she straddled me, grinding her hips against my now-flaccid cock, pinching me gently with a mischievous smile and glint in her eyes. Then she rolled onto her side, next to me, and some DFK followed. She was happy to see my cock hardening again but alas, with just a few more minutes for me to stay, I decided to get dressed and go home. There was no clockwatching on Macy's part and she was in no rush for me to leave.

If you're looking for a relaxing GFE session with a young, horny and pleasant girl, then I can thoroughly recommend Macy. Even though she's young and new to the job, she focuses on pleasing the customer and has a great attitude. She's a delight to be with, her very limited English notwithstanding, and I'll surely see her again in the coming weeks.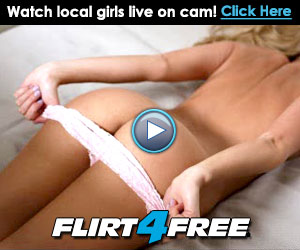 Watch Local Girls Live on Cam