No. 117644 - Published 8 Aug 2014
Review of Bonni of Manchester
Details of Service Provider
Live Cam Girls
These live models are online now - just click an image to go straight to their chat room
The Premises
Arabs well know.
Used Room2
The Story
Description Of the Meeting:
I had been with Bonni before, when she was previously here.
Had also her in the room for 15 mins with Alex. OWO. She had an orgasm on my toy, with 2 fingers inside her. £20 I paid. She also got her pussy licked by Alex as well.

So today I booked her for 6pm.
Arrived about 545pm sat down with a coffee, Bonni did not recognise me.
Bonni was lying on the settee near the reception desk.
She said something I did noy hear.
But the receptionist replied
"That's your booking you know".
Bonni then said to me
"You're the one with the toys, have you brought them"
Yes I had.
Went up for a shower had just finished drying when in walked Bonni.

"Do you want a blowjob without"?
First thing she said.
Yes I replied.
Bonni then said
"It's £20 extra give it me now".
I said it's was £10.
"No it's £20" she replied.

Ok girl can try for £1000000
but the punter can always refuse / Barter.

I asked her if she wanted to play with my toys. Yes she said.
So I got them out of one platic bag.
She was picking a dress out of my other plastic bag.
She said "Can I have this dress"?
WTF I thought
"No but you can wear it" I said.
"I am not wearing that" she said.
throwing it to one side. Then pulling out a miniskirt and little blue top.
"Can I have these instead", She asked.

I think you can see I thought this was going very well indeed.

She actually put these on. Saying she was going to keep the top.

No fingers (That's changed from last time)
We started playing with my toys. She was getting wet.
She stopped everything.
I said "Give us a wank".
The idea being she got me hard and put the condom on at least I would get a fuck out of this.
Not in a good frame of mind now.

"Do you pay extra for a wank" she asked.
"No" I said, firmly.
"I was only asking" she said. "get yourself hard". As she got on the bed and bent over and waggled her fanny at me.
"Play with my nipples" I said. Half expecting "That's £20"
But my nipple got flicked by her finger. You know how you put your finger behind you thumb to flick the boggy as far as possible.
"Oh God" I said "Just get the fuck out of here",
She looked at me.
"Go" I said with a raised voice.
She went
Went up to the room at 1753
Bonni walked in at 1802
I was dressed and in reception at 1824.
As it was still within my 40 minutes I told Bonni that if she thought that was a service. She needed her fucking head seeing to.
I told her that this report was going to be written.

I must apologies for swearing in front of Charlie / Jessica and receptionist. They were not getting paid as Bonni was.

Where has she got this crap from.
If you like being abused maybe this is for you.

As Jessica said "At least I do not charge for a wank".
I laughed, she smiled.
For a Romanian who's English is OK a very good Comment.
Thank Jessica. That comment raised my spirits and had me chuckling all the way to the car.
I asked her to leave so I did not ask for my money back
Thus the report.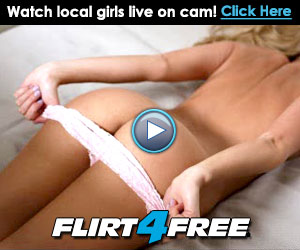 Watch Local Girls Live on Cam