No. 118263 - Published 22 Oct 2014
Review of Nicole of Manchester
Details of Service Provider
Live Cam Girls
These live models are online now - just click an image to go straight to their chat room
The Premises
Clean and well-appointed as ever. Little bit of a mix up when I was initially directed to the wrong room but no real harm done.


The Lady
Absolutely fantastic body, especially those wondrous large breasts. Lovely lightly tanned soft skin, flawless apart from one small tattoo. Reasonable looks facially and nice long straight dark hair. Personality wise, very quiet and reserved.
The Story
With hindsight it was obvious from the start that this wasn't going to be a great punt due to the complete lack of communication and genuine interaction from Nicole from the moment she entered the room. I usually skip the massage but as she seemed so reticent and distant I didn't want to push things and went along with the offer. I received a perfunctory back rub with absolutely no talking – this really wasn't sexy in any way. I did try to engage her in conversation but just received one word replies. With no music playing the complete silence was actually a bit awkward. This went on for quite a few minutes before I got fed up and turned over which she struggled to hide her annoyance at.

Things now improved greatly as she used her stupendous breasts to good effect on my cock and she had me rock hard in no time. I was twitching with delight as her lovely soft breasts slid up and down the length of my cock. After letting me kiss and fondle her breasts she did move in for a couple of half-hearted light kisses but it was so obvious that this is just something she is not comfortable doing I actually felt a bit sorry for her that she felt obliged to try. As kissing is such a personal thing it's not something I ever actually ask for – if a girl enjoys kissing and freely initiates it I treat it as a lovely bonus but I've had great sessions that have involved no kissing.

She then moved on to give me some OWO which was reasonable – not comparable with some of the best but passable. After a couple of minutes she suggested that we move in to a 69 and I wasn't going to say no. This was both the best and worst part of the punt for me. Best in the sense that she has a beautiful sweet pussy that I was in heaven licking. She really seemed to be enjoying herself, grinding her pussy forcefully down on my face and I loved watching her perfect arse moving rhythmically above me. However, it was also the worst in that this was probably the most mechanical mediocre oral I have ever received. Throughout the 69 she just held the top of my cock lightly in her mouth and moved up and down about an inch. This was really lacklustre stuff with no variation in speed, depth or pressure. It is popular wisdom that there is no such thing as a bad blowjob but this came pretty close.

Whilst her oral skills may be distinctly average she can ride cock like the best of them. I could only last a couple of minutes with her on top before I had to tell her to stop. She has a really warm pussy that feels great around your cock. We then moved on to doggy and in this position you can really appreciate what a truly fantastic figure she has; pretty much the Platonic Form of the female body. Her large, heavy breasts hanging from her slender frame are a sight to behold. However, she remained largely motionless throughout and kept her head buried in the pillow – none of the sexy glances and enthusiastic backing up you get with other girls I've seen. I decided to finish off sliding my cock between her huge breasts and this felt wonderful but she seemed a bit annoyed when I came even though we had agreed this beforehand.

As there was still a fair bit of time left I would have suggested some more RO with other girls I've seen but she so obviously assumed that the punt was now over it seemed pointless to even ask. She did accept my offer of giving her a massage and I enjoyed caressing her svelte and toned body but there was no real sense of mutual enjoyment or interaction from her. This pretty much sums up the entire session. She seemed largely disinterested and lifeless throughout, unwilling to give anything of herself beyond the most basic automated service. What did I expect? She is after all selling me her body; she's not my girlfriend or lover. I'm not under any illusions that she would want to have sex with me in real life. However, this is precisely what the best girls manage to do – for that short time "in the room" reality is temporarily suspended and they make you believe they really want to be with you and can't do enough to ensure you have a brilliant time.

To be fair, Nicole is one of only two girls on the current SS roster who do not list GFE as a speciality and I was aware of this before I booked her so I should possibly have been forewarned what to expect. It is perhaps somewhat unfair to criticize her for not providing something she never claimed to be selling in the first place. Nevertheless, given the levels of enthusiasm and engagement you receive from other girls at SS I personally won't be booking her again. She's probably worth seeing for a half-hour session if you're happy to get off on the visuals of her amazing body – just don't expect any simulated passion or intimacy.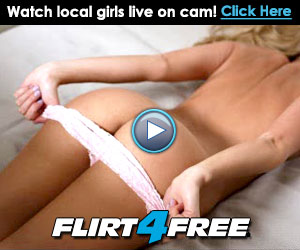 Watch Local Girls Live on Cam