No. 118830 - Published 21 Dec 2014
Review of Ava of Manchester
Details of Service Provider
Live Cam Girls
These live models are online now - just click an image to go straight to their chat room
The Premises
As clean and welcoming as ever.
The Lady
Gorgeous, enchanting and eager to please. Fantastic flawless complexion and silky smooth kin. A real natural beauty; not just cute or pretty but actually genuinely beautiful. This may read like overly effusive fanboyism of the worst kind but it also happens to be true.
The Story
After a couple of rather mediocre sessions I decided the best course of action was to return to a previously proven star performer and Ava certainly didn't disappoint, showing how it should be done. This was particularly impressive given that for some inexplicable reason in the presence of such a beauty I was having a few … ahem … "performance issues"; with a lesser girl the booking could easily have turned into a disaster. A bravura performance indeed from the young lady.

I can't remember the exact order of things but several bouts of OWO were interspersed throughout and also a little 69ing. Started off penetration with her on top and she really went for it, her arse slapping down hard on me then leaning back and grinding away. Likewise, there was loads of enthusiastic backing up in doggy. As alluded to I found myself wilting a couple of times when receiving oral; I think I probably just overdid it in the self-control stakes and let my mind wonder instead of properly concentrating on what she was doing. She tried everything in her armoury - fast, slow, deep, teasing tongue work, spitting, ball licking, a firm & fast handjob - but despite her supererogatory efforts I was still losing it.

She's adaptable, however, and when things aren't working is willing to break out of her routine. The fact that she's got a little bit of heaven between her legs also helps :-) On the two occasions I found myself flagging she was able to magically revive my ardour by allowing me to spend some quality time down there. She has the most delectable, wonderfully responsive pussy that I could happily feast on for hours on end. She genuinely loves it. The second time I went down on her I had intended to take things really easy and for just long enough to sort myself out. She obviously had other ideas. After gently licking and lapping her for a few minutes she pushed her vulva towards me seeking out more direct rhythmic stimulation from my tongue. Responding to her body language and appreciative moans I was kept in place until she had achieved her climax. This is one sexy lady.

With now less than 5 minutes left I presumed it was too late to do anything else but she was having none of it: "we can't send you away from here without cumming". After a vigorous missionary shag (well as close to vigorous as I can manage anyway) I soon reached the point of no return. She smiled back at me and let out a little giggle, clearly pleased with herself that she had another satisfied customer. Looking down at her perfect pale skin slightly glistening, her long silken hair falling over and around her beautiful face she was just an absolute vision of loveliness - what a privilege to spend a stolen hour in her presence.

For one so gorgeous there's not a hint of ego about her but rather a real humility. From the self-deprecating humour and mischievous laugh that's never far away you get the impression she finds it faintly amusing if not a little absurd that she can make a good living from doing what she does. Overall, she has a tremendous level-headed professional attitude to her job. Whilst she obviously enjoys being an object of desire and revels in all the compliments she won't spin you the familiar self-justifying happy hooker tropes we may like to hear. She's certainly not some simpering girl who'll hang on your every word - if there's something she's not happy with she will gently admonish you. In short, she's a proper grown-up woman: smart, articulate and funny. Between her easy manner and nonpareil looks you'd have to be a real idiot to not have a good time with her.

As if the foregoing wasn't enough you can add food critic to her list of talents; the bratwurst from a stall on the Manchester Christmas Market that she recommended to me turned out to be absolutely delicious - almost as tasty as her.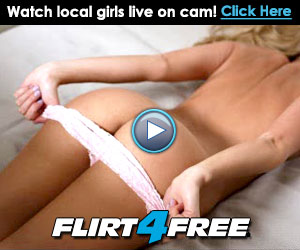 Watch Local Girls Live on Cam