No. 120940 - Published 9 Sep 2015
Review of Perry, Poppy, Zoe, Kelly & Farrah of Manchester
Details of Service Provider
Live Cam Girls
These live models are online now - just click an image to go straight to their chat room
The Premises
The two Sandy's are by all accounts the best massage parlours in the country, and I've never seen any reason to dispute that. Friendly, clean, safe, discreet, well lit, well decorated, parking nearby, all of that. And amazing masseurs.
The Lady
Yes that's right. Five of them. First Perry and Poppy, for half an hour, then Zoe and Kelly for an hour, joined halfway through by Farrah. All of these ladies are absolutely stunning - very varied body shapes, but each of them the perfect example of their type.

So - Perry: in ten or twenty years she will be rocking the "classy Cheshire trophy MILF" look, but she's not in the MILF category yet. Blonde, amazing natural breasts, beautiful ass, and the most amazing thighs.

Poppy: Cute, pretty, young. Everything about Poppy is round: big round eyes, button nose, amazing round butt and two big spherical breasts. If it wasnt for those breasts she'd look like the amazingly sexy girl next door. With them, she looks like, well, the porn version of that. Hardcore Porn. She looks a bit like a young Julia Bond. Except hotter, and with bigger boobs. That's her look: sweet, pretty girl with a real streak of filth through her.

Zoe: Tall, slender, elegant, sexy. Beautiful small breasts, beautiful belly and ass, and of course a beautiful face, which you can see in certain theatrical presentations. If you haven't, then (especially with her shorter hair) she looks a bit like Cameron Diaz in her prime. Especially when she smiles.

Kelly: That first picture on her profile, where she is standing with her legs apart, looking back at us over her shoulder. And you can see this delicious juicy butt, and what looks like an awesome chest. Mounted on what looks like a very slim frame. That's an accurate depiction of her. It doesn't quite show the extent, though. She has possibly the firmest belly I've ever felt, and she's also tiny, and her breasts are bigger. The contrasts are just extraordindary. You are unlikely ever to see another body quite this amazing. Well, other than Poppy's. And actually all of the other ladies here, but in different ways.

Farrah: Lithe, like some kind of a hunting cat, probably a leopard. Her ass is perfect in the opposite way to some of the other perfect backsides I have mentioned above - tight, toned. Again, lovely boobs and a beautiful face.

All of these women have got delicious vaginas.
The Story
I saved up for this, and it paid off. This was a truly amazing experience. I mean, the details are somewhat hazy to me now, but I'll do my best. By the time I left, I was in no state to drive a car. I missed my exit off the M60 and got halfway round Manchester before I noticed. At which point I did contemplate dropping into the Prestwich branch, but decided that five was enough for one day...

So, I arrived, did a bit of maths with the lady at reception, and soon enugh was sent upstairs for a shower, where I was joined by Perry and Poppy, and spent much of the next half-hour with one of them sat on my face while the other sucked or rode my cock. At least one of these girls has a blowjob that feels like your cock's in a washing machine and a hoover at once. Really fantastic. I distinctly remember loads of friction and motion and I'm fairly sure there was a lot of my cock inside the respective mouth at the time, too. I think that was Poppy, but further research is needed. And then we did doggy, missionary, with both ladies, of course. Poppy kept up a stream of verbal filth - "Her pussy looks good with your cock in it, doesn't it?..." My memory of this stage is sketchy, to be honest, and I regret not having spent more time with both of these wonderful ladies. The vision of Perry's ass as I fucked her from behind will stay with me until it is reinforced when I see her the next time.

And then into another room and a quick shower before being joined by two more incredible ladies. The first thing I noticed was Zoe's beaming smile, followed by Kelly's amazing figure, then Kelly's beautiful face, when I forced myself to look up, then Zoe's slim, toned figure, and then the fact that they were both sucking my cock. Very rapidly I had Kelly's delicious crotch in my face while Zoe devoured my penis. Now look: I've got to admit that when I learned from Sandy's website that Zoe had performed under another name in several artworks within a particular genre, I went and watched these films. They are well worth a look. But the point relevant here is that everything she did in those films, I'm pretty sure she did to me. Including forcing her head all the way down it. I think. Although I couldn't be sure, becuase Kelly's beautiful vagina was in my facehese girls went full-on bisexual, too, there was all kinds of shenanigans with various people doing various things to each other. Most things.

And then after half an hour Farrah entered the room and immediately took charge. Now, I don't often come. I reach a point that is right below orgasm, and then stay there for quite a long time. It feels incredible and I'm quite happy with the situation. I make a point of telling this to new sexual partners, so that, firstly, they don't think they've fallen short in some way; secondly so that they don't end up at the end desperately flogging away trying to wring an orgasm out of me before the time runs out. I much prefer that we just reach a nice end point and wind down (even if I haven't come), to the idea that she's there thinking "For Christ's sake finish already, my arm's knackered". The other four ladies, on receiving this information, said "OK," which is a perfectly acceptable response.

In contrast, Farrah said, "Sit back on the bed," and preceeded to throw everything she had at me. She stuck a finger up my butt, which I generally decline when offered (and indeed had turned down earlier on) because I just think, well, given what comes out of there, it's beyond the call of duty; these girls must have to deal with enough assholes in the course of their work without me introducing my own. But Farrah didn't ask, she just did it. And along with what she was doing with her mouth, it felt incredible. And there were other activities too, for instance I remember being in 69 with Kelly while Zoe did something amazing between my legs and Farrah took turn with me eating Kelly's delectable flange. And all sorts of fucking. It culminated with Farrah giving it everything she had to wring an orgasm out of me while the other two girls kissed me. By this stage, my body was exhausted and my words had turned to gibberish, but my cock was till going strong. And oh my God, I felt incredible.

This was amazing. I regret not spending longer with Poppy and Perry; Zoe and Kelly were fantastic, and I don't think anything could have followed Farrah. I want to see all five of these women again, separately, because although five ladies in an hour and a half is an incredibly intense physical experience, I came away thinking I could have got more out of each of them if I had them to myself. But I am also totally doing this again. It will be a long time before I can afford it, and of course the odds of these five popping up on the rota together are long; but this was just an awesome experience. And yes, all of these ladies are beautiful, sexy, proactive, enthusiastic, and you should totally see any and all of them if you can.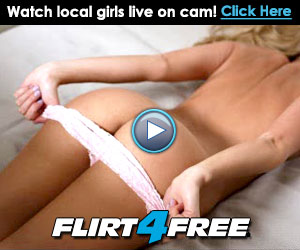 Watch Local Girls Live on Cam