No. 121284 - Published 25 Oct 2015
Review of Santana of Manchester
Details of Service Provider
Live Cam Girls
These live models are online now - just click an image to go straight to their chat room
The Premises
Sandy's Superstars Northenden- It's already been said how clean and well-run the premises are and today was no different.
The Lady
Santana- Yet again this lady has been reviewed on hear quite a few times but she looks/ acts just like her profile states. Dressed in a school skirt and a bra with her tits straining to get out.
The Story
I've seen Santana over five times now and they have all been really good, especially the first time I saw her but I forgot to compile a field report, but today was just like seeing her for the first time so I thought I will definitely construct a field report.

I booked Santana for an hours meet from 8pm earlier in the day and when I arrived all the ladies were free. It turns out they have had quite a slow one today. So once I paid the receptionist I was shown straight to Apartment B where I had a shower. When I had finished having a shower Santana was already on the bed waiting for me so I got on the bed and we had a ``chat-up chat'' before I was turned over for a message with a difference. This was not your usual message. This was a ``Santana Message''. This involved her rubbing her tits over my back, sucking my ear and talking filthy, playing with my ass and sucking my balls.

Then I was turned over, and bare in mind I am her last appointment, this is what happened next. All I can say is that she has stamina and enthusiasm. She then asked me what I wanted and I said OWO, CIM and for her to lube her tits up. So what happened next was lots of kissing and playing with each others body. Then she went down to my cock and started to tease the head before slowly taking it all in her mouth. Trust me guys, if you want OWO with this lady she delivers. It's not like two sucks and that's it like other ladies at this establishment.

Whilst she was doing this she carried on talking filthy and then positioned her pussy over face and so I started to taste her. I licked and tongue-fucked her pussy and she was sucking and wanking my cock like you would see on a porn movie. This carried on for a good ten minutes before she got between my legs and carried on paying attention to my cock. And this is when the lube came out and this meet went up another level, if that was ever possible.

She got the lube and put some over her tits and started to rub it in whilst wanking my cock. Then I started to rub it in and then she demanded that I suck on her tits. The next 10mins was a blur. All I can say was there was lube, spit/ saliva, my cock, her tits and lots of kissing. I'm sure you have a good understanding of what happened. By this time my cock was literally throbbing to be up her cock and so the mac came on and she got on top and lowered herself down on me.

Then the fucking started and trust me when I saw this, I fucked her pussy for all I was worth. Firstly, she was on top and then I was on top. And the hard I pounded her pussy the more she wanted it and the dirty talk was getting more intense between the both of us and during this she was also playing with my ass. This carried on for quite a while and by this time I was sweating buckets. Then we changed position to doggy and still I was fucking her like crazy and still she was taking and loving every minute of it.

After I had finished in doggy Santana told me to lie on the bed and she got the lube out and began to wank my cock whilst kissing me. Yet again the dirty talk continued and then she positioned herself between my legs and she started sucking and wanking my cock. The porn was on at this time, there was Santana working my cock with all her worth and she was talking filthy to me. Soon after this the inevitable happened. My cock got hard and I told Santana I'm going to come. She worked my cock even more and then I had one of the most powerful orgasms of my life. I can safely say I filled her mouth up with my juice.

After I had come I needed 5mins to relax and Santana cleaned herself up and then layed beside me and we just chatted about all different things. She was in no rush to kick me out of the room and after our conversation had finished, I cleaned myself up and then as we got dressed we continued to chat. She complemented me on my stamina whilst we walked down stairs together back to the reception and she got me and drink, had another kiss and then I left.

All this happened between 8pm-9pm, Santana's last appointment of the day, and I'm shocked but pleased that she still has the stamina and the enthusiasm to do what we did and to take what I gave her. An extraordinary, full-on lady and one that I will see very soon, x.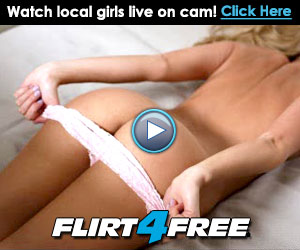 Watch Local Girls Live on Cam