No. 121744 - Published 3 Jan 2016
Review of Lucie & Scarlett & Kelly & Suzi & Kirste of Manchester
Details of Service Provider
Live Cam Girls
These live models are online now - just click an image to go straight to their chat room
The Premises
The neighbourhood is fine, on the outskirts of Manchester, access not too bad, parking fine. Inside, it's basically everything you would want from an establishment of this type: feels safe, clean, modern, and in a good condition. The reception staff are fantastic - more of which later, but in summary, down-to-earth, friendly and in control. After checking in you sit in reception and watch the ladies come and go in full battle dress, until you're sent through for a shower.

The rooms (and over the course of the two days I was in quite a few of them) are well decorated, each one with a shower, plenty of mirrors, beds, booths, in one of them an intriguing set of manacles. Music systems, TVs, shelves, everything you'd want really. I discovered too late into this experience that it is possible to bring your own CDs for the car stereo controllers in the rooms. Next time...
The Lady
So yeah, over two days, ten incredible ladies. The thing is that all of the ladies who work at Sandy's have the perfect bodies of a given type, and many different types are represented. It's so hard to choose, so I'd come up with this plan to basically go to the place and fuck my way through everyone there, and then the day that I wanted to do it, Kelly wasn't working, so I decided to go the day before as well. And then I figured I'd see Suzi too, and Scarlett looked amazing, so... my fate was sealed.

Cast, in order of appearance (and speaking only about their appearance):

Lucie: as it turned out Suzi was off on the first day, so I subbed in Lucie. Slim, dark haired, pretty, young, natural breasts, very flexible. I'll bet she's a student or a recent graduate - it's that kind of girl-next-door, sexy hipster look.

Scarlett: must get told a lot that she looks like Natasha Hamilton. Light red hair, and a body that for some reason made me think of a Disney Princess: skin as pale as snow, lips as red as blood, beautiful perky breasts with one pierced nipple. Her body is fluid, with a soft, flowing outline, slim waist, lovely butt, and a couple of pretty little tattoos, I think.

Kelly: a body from another sort of animated film. She's very small, and I suspect from her beautiful face that she has some East Asian ancestry, although her accent and cheeky demeanour are all Manchester. She has a beautiful butt, incredible legs, a tiny waist, a stomach like a slab of stone with a teatowel over it, and breasts so large and round that there clearly no intention, on an aesthetic level, that they should look realistic. Although from the feel of them, there was probably a reasonable amount of boob there in the first place. They're not obscenely large, and they're certainly beautiful, but they are very large, and on such a tiny frame, the only possible message they can give out is, "Yeah, I have modified my body for the specific purpose of looking and feeling like something out of your fantasies." I don't want to objectify Kelly, but her body is a fantastic achievement, which speaks of commitment, determination and great artistic judgement. Also, she had a very nice white and blue bikini-type outfit on when she arrived. I think she's got some class.

Suzi: The first time I saw her, I came away thinking she reminded me of the pornographic actress Marsha May, although I think this was possibly more because of her attitude and performance. The second time, her face really made me think of Aliona Villani, now sadly ex- of Strictly. After this time, I don't know, Rita Ora? Although I don't really know what Rita Ora looks like. Anyway, she's very slim (it says size 6, and I believe it), blonde, very pretty, a butt which is ever-so-slightly jucier than you'd expect from the slimness of her waist and the general absence of fat from her body; moderately enhanced breasts, a couple of nice tattoos, and amazing, strong eyes. Californian surf girl with a Manchester voice.

Kirsten: very tall, dark hair, slim, pretty face, with natural breasts and an incredible long back, legs, flat smooth belly. She has a lovely smile and a beautiful vagina.

Claire: complete contrast. She's short, blonde, with a big smile, very round breasts, magnificent spherical butt-cheeks. Claire does have a slightly rounder frame than, say, Suzi, but she still has a very slender waist. When viewed from behind, the way that amazing ass crashes down to such a tiny waist, maybe half the width, calls to mind, well, Jessica Rabbit; meanwhile her butt cheeks are bouncing and rippling as you're fucking her. Claire also has quite piercing eyes; everything about her is firm and direct.

Portia: Portia has the perfect sculpted pornstar body, wrapped with a rockstar aesthetic. Think of a direct Northern-English equivalent to Christy Mack, with fewer tattoos and piercings; instead of the undershave, longish staight black hair. Or perhaps Lanny Barbie with this year's stylings. She's fairly tall, with black hair and still quite a lot of tattoos. Perfect enhanced breasts, and a body made of iron - clearly, she spends a lot of time in the gym. Incredible thighs. You could bounce a dime off any part of her body, although her butt-cheeks would probably catch it. Clean, smooth, defined. She has the figure of an Amazon, with this cheeky, friendly face, and a disarming Manchester (or Lancashire, Cheshire) accent.

Levi: her body type is generally similar to Portia's, although rather than "pornstar" I'd say "very high-class Vegas hooker as depicted by Hollywood". Orban hair, framing an elegant face; I think the reason I thought Vegas is that she has quite a warm tan; again, a beautiful, toned body, probably slightly taller than average (although I've only ever met her lying down...); and her breasts are, I think, a little larger than Portia's. I don't think there's an ounce of fat on her. Sexy tattoos. All of it somehow understated, too.

Alana: Slightly older than most of the other girls, although let's be honest, still a fair bit younger than me: early thirties I think. I think the word "sassy" applies. Dark hair, mischievous eyes, beautiful breasts (I think they're natural, or mainly natural), amazing butt, lovely vagina. And sexy. She has a real erotic presence.

Ava: Sweet, delicately beautiful, petite, blonde. She looks very young. I asked her at the end, and if she'd have said 18 I'd have believed her. Now go and have a look at the age it says she is on the website and add a bit, because, well, you know how it is. I mean, I was stunned. She would be perfect casting in one of those movies with the innocent little blonde cheerleader and the...

Aaaanyway. That wasn't quite the end, but I'll save the punchline for later.
The Story
This report covers two visits on consecutive days to the Sandy's Superstars in Prestwich. I'm grouping these visits, which each contained multiple bookings, together, because it was all kind of the same experience. This felt like a two-dayer. And I can't exactly remember what happened when, and with whom, so I'd struggle to write individual reports for each of them; but the whole thing deserves to be documented. In a way I'm writing this so that you can know, if you ever fancy doing such a thing yourself, that it's possible.

I don't want this to sound like boasting, although, it is in a way. Basically I don't come very often, maybe once every couple of weeks. Everything else happens, I get hard, I enjoy it, I just get right to the point and then stick there, more or less indefinitely. If I'm going to come it happens though being completely in the experience, and there needs to be a lot of intensity. The not coming thing is caused by medication I'm on, so it's nothing supernatural, although I have always been a long stayer. In practical terms it means I can fuck more or less indefinitely. So I wanted to test this "more or less", see how far it would go.

So on Thursday I wanted to come in and fuck everybody, one after another. But I noticed that Kelly was working on the Wednesday, and I'd seen her once before, in a three-girl, and really wanted to see her again. And Suzi, who I'd seen twice before, in two- and three-girls, was on both the Wednesday and the Thursday, and I thought it would be cool to see her on her own, for an hour. And then Scarlett looked amazing. So I booked an hour with Suzi followed by an hour with Kelly and Scarlett.


Lucie.

As it happened, on Wednesday Suzi was off, so I swapped in Lucie instead, without having read her profile. Wow. A perfectly acceptable substitute, and given how much I like Suzi, that's very high praise. First impressions as she comes in the room, she looks like one of those girls you see out in town on a saturday night, and you think "Ooof!", and then half a second later realise that she would never... except here she is in her lingerie (well, out of it, by the time you've got this far in the thought process) and kneeling down in front of your cock.

Lucie then proceeded to impress the shit out of me, by taking my entire cock down her throat, effortlessly. Only two other people (I told her one, but shamefully I'd forgotten about Amber, also of this parish) have ever been able to do that. And it's all technique. This is like Annette Schwartz, rather than, well, whoever you like on Kink. I think at this point I told her that she was an artist. That wasn't the most impressive thing though. Then she proceeded to fuck me, getting into some extraordinary positions and expending an extraordinary amount of energy. And then, when I was well fucked, she went back to the top, or in fact, the bottom. I don't ever ask masseuses to engage with my backside, because I think they probably come into contact with enough arseholes in the course of their work; but recently I have begun to accept when they suggest it. Anyway, Lucie took rimming to the next level. She started me off on my knees, with my face in the mattress, and then lay me on my back and furiously licked and sucked everything from my butthole to the head of my cock and then all the way back down on the cock with her throat. Incredible. I've since read her reviews, and one of them speaks of a "world-class blowjob". I'd say that's fair. I was actually getting headrushes off each sweep. This was a virtuosic performance. I told her she'd be amazing in a two-girl, and she confirmed that she is. Her and Suzi - I can imagine it, similar age, similar personality, bubbly, clever - two sexy friends out on the town who inexplicably take me home. Next time.

And then boom, knock on the door, time's up (more than up, I think).


Kelly and Scarlett.

So I had a shower, went out to reception and onwards to the next room, had a shower (well, why not?), dried off, and had a look at the room. Pale blue and black, I think, with a massive iron-framed bed in the middle, which had manacles attached to each corner. These, I thought, looked interesting, but then I immediately forgot about them once things started.

I think it was Scarlett who arrived first, followed by Kelly. Scarlett is beautiful. Where Kelly is a Lambo, Scarlett, fittingly, is a Ferrari. Her body has a softer shape - by which I don't in the least mean fat, I mean that where Kelly (like Portia, and Levi) is all about sharp, hyper-real contrasts, Scarlett has a more natural look. I have to admit, I'm going to struggle to remember the details of a lot of these events, but this meeting was defined by the fact that I'd met Kelly before, and on that meeting she hadn't made me come (because I usually don't) so this time she was determined. I feel guilty about playing the "challenge" card, because I'm cheating, but it does lead to incredible experiences, and Kelly basically went at me like a woman possessed. It's always interesting, the dynamics of a moresome: last time, Kelly had been in the company of Zoe (now left, and working in films under the name Lexi Lou) and Farrah, both of whom are very confident, and they basically took charge. I'd had the feeling that Kelly could be incredible, too, but that I hadn't seen the best of her. This time, Scarlett allowed Kelly to take the lead. And she did. Honestly, I have never been ridden that hard in all my life. Over the course of the hour, she threw her cunt at my cock as hard as she possibly could and from every angle she could think of. It was amazing. So incredibly tight, too; that woman has muscles inside her vagina that are so powerful it's like she has a second organ inside the first. Even the physical stamina was impressive. She was sprinting the whole time. At times Scarlett just had to lean back (with her vagina in my face, often) and watch in awe. There were other positions, I fucked both of them missionary and doggy (I remember Kelly eating Scarlett's pussy while I fucked her from behind), and Scarlett seems to like a kind of cowboy where she's leaning backwards; well, either she likes it, or she knows that it looks and feels incredible, or both. I don't mean to downplay the amazingness of Scarlett, but this was Kelly's show. Nevertheless when they finally made me come I'm pretty sure it was the total immersion of Scarlett's crotch in my face coupled with Kelly doing God knows what with her hands and mouth - I certainly couldn't see. And then... they kept going. I'm pretty sure we went for another fifteen, twenty minutes after that point. I remember Kelly saying "I'm not getting off this cock until I've made myself come", and Scarlett saying "Imagine what you could do if you had this thing for the whole evening..." I was so smashed that I didn't even have the wherewithal to say, "any time you like..." It was just phenomenal, one of the most intense experiences of my life.

So I staggered out of there in an extremely good mood and very much looking forwards to tomorrow, and enriched with two epochal sexual experiences.


Suzi.

So when I arrived, I ran through what I wanted with the lady on reception: I'd booked eight half-hour appointments, one after the other. I had previously met five out of the seven masseuses working that day, and I knew they were all incredible - which is why I'd picked this day - and I had asked the lady on the phone to book Suzi first and last, and not to tell me the order of the rest of the day. When I arrived on Thursday I went a bit further. I've never asked for anything special before, partly because whatever comes straight out of the box is special anyway, so I don't really know what you can ask and what's taking the piss. So I said I was looking for a series of surprises; if any girl had a particular idea or activity she liked, or if they wanted to bring a friend, or wear an outfit, that's what I want. Surprise me and have fun. This is kind of why I'd wanted to see Suzi the day before. I had seen her twice before, both times with two other ladies, and both times it felt like the experience was between me and Suzi. So I really wanted to see her on her own. And, because each time before she'd read the situation perfectly, escalated it perfectly, made the right creative contributions, and been incredibly fucking sexy, I wanted to give her this brief the day before and see where she would take it. Didn't happen, because she was off sick, and instead I met Lucie and received a potentially life-changing blowjob, so it was all fine. So I had to try to explain all this to the receptionist, whilst myself almost incoherent with excitement and a dash of nervousness. She grasped what I was after, took on a mischievous expression, and said she'd try to keep me in the same room as much as possible. I'd thought about this, too - logically it's very messy, there's no way she could keep me in the same room without everyone else having to switch around all the way through the day, so I was well prepared for having to come out and change rooms each time. But she said she'd do her best, which I appreciated.

So I was sat in the waiting room when Suzi walked past and greeted me by name. She did this the previous time I met her too, and both times I was flattered. Of course, it's a trick that could easily be achieved by reading her list of bookings, but even if this were the case it speaks of professionalism and attention to detail, and a commitment to making me enjoy it. Or she'd remembered me. Either way, it's a little thing but it has an effect. Which was that by the time she joined me in the room, I was already hard.

I think we were inevitably very quickly into fellatio. But I decided that, since I had only previously seen her in company, I wanted to savour her entire body. I kissed her beautiful back, neck, shoulders, butt, thighs, calves; her golden skin and blonde hair. And then I flipped her, explored her decolletage, her lovely breasts, perfect flat belly, and eventually went down on her. She had given me such amazing experiences the previous times that I wanted to repay something (and to be fair I just love vagina). I think she enjoyed it; I think she came - her thighs trembled, skin flushed, breathing changed, all sorts of muscle groups were clamping, she became a whole lot wetter and she gasped that she was coming. Again this could have been acting, but if so it was, again, virtuosic. Laurence Olivier doesn't have to act that close up, or to control his body to such a profound degree. Marlon Brando might have been able to, but then, he wasn't really acting, was he? Someone would have to be a genius to fake that. But the thing is, you know that Suzi is clever. She is switched on and engaged, reading and steering. You're getting her mind as well as her body, it's at least two for the price of one. She would probably be capable of that degree of acting, but I don't think she was. I think she was genuinely enjoying herself. I'm sure she enjoyed the fucking too. And thinking that she did made me really enjoy it too. I think I nearly came at this point. Look, I'm dwelling on the possibility that she might have been faking only, in a way, to tell myself not to be naive - that is after all where the "hook" comes from in "hooker" - because I have to remind myself of the situation, because if I let my guard down I could very easily believe that Suzi wants to be my girlfriend, that's how good she is. Suzi is the first escort I've met to whom I'd feel confident saying "Here's £x, set me up something amazing." Because I know I'd enjoy it and I think she would too.

Then the time was up, we showered and went back to reception, until I was sent into another room to await the next adventure.


Kirsten.

If you can hold a place on the Sandy's rota, you are confirming to yourself every day, ten times a day that you are incredibly fucking sexy. You're practising constantly so your skills and physical strength hone themselves. The girls who have been there for a while all seem to have this unspoken confidence that they deserve to be among the best, which in all cases is true. It must be strange coming into that. Kirsten is new. I said before, somewhere, that all these women are the perfect example of whatever type they represent; Kirsten is new. I guess she hasn't quite picked which archetype she's going to use as a base. So this meeting was in some ways more - real? Natural? To be honest I don't think I'd have thought about it in this way if I hadn't just seen Suzi - she was having to follow the unfollowable.

Kirsten asked me how I wanted to start, and offered me a massage. Part of my script for the day was that I was going to accept anything anyone offered, so I did. It was lovely. I just soaked it up for a while, then I went decided, as with Suzi, that I wanted to explore the whole of Kirsten's body, and ended up spending a very long time on this, because her body is both very lovely and very long, winding up once more with my head between her thighs. I enjoyed it very much. Time flew by, she seemed to come, and I think I'd only just started fucking her when Portia arrived.

Kirsten is lovely. She is new, but I think she'll fit right in once she unlocks her inner Superstar. If you ask me it's going to come from her smile, which is beautiful.


Portia.

From one extreme to the other. I first met Portia a few years ago. I'd booked in advance, and I remember walking into reception, seeing Portia from behind and thinking "Please God let that be her." And then when it was, feeling mildly terrified - this woman is (and was then, too) a goddess. She made me think of the kind of girl Ozzy Osborne would have stuffed aeroplanes with. She was rocking the dubstep look before dubstep was a thing. Slightly less so, but still very much in that aesthetic.

But I'd just been with two ladies, and the shower between Kirsten and Portia broke the flow a bit. I mean this is unavoidable, it's important to be clean, but the fact is that it took me a long time to get it back. And during this time, the fear hit me - counting this one I had another six bookings with amazing ladies, and if I didn't get it back this was going to be humiliating. I would have very publicly bitten off much more than I could chew. Once the fear hits, that can be game over; I thought it might be, in this case. Portia didn't give up. She didn't comment on the situation at all, but just sucked, licked and otherwise worked my cock with enthusiasm until, with her thighs around my face, it arose like a phoenix.

I can't remember which position I fucked her in first. I do remember her asking, "So how many times are we going to make you come today?", and me answering, "I'll be impressed if it happens once." This was literally true - I wasn't even fully convinced at this point that I wasn't going to lose the cock again - but I think she took it as a challenge. When I was fucking her from behind, as hard as I could, she was asking for it harder. I remember telling her how amazing her body is, and her replying, "It's going to get better." I don't see how it possibly could, it's perfect already. So Portia is a perfectionist, driven. And I'd challenged her. You can guess how the rest went: it was brilliant.

And all this without mentioning her face, which is the missing piece. She's beautiful, obviously, and her face reveals a person who is friendly, open, down-to-earth. She's a goddess, and she's on your side. Like taking Aphrodite into battle with you. You can't lose. OK, I've got a bit carried away here, but she has taken her name from Greek literature, and it was an epic experience.

And all-too-rapidly over, too. Claire arrived, I got in the shower. When I finished Portia (who jumped in the shower next) told me that she really likes doing two girls with "our little Clarabella" - I think she said, "She really knows how to unlock the dirty side in me," or words to that effect. Well, if that wasn't the dirty side... I'm definitely coming back.


Claire.

Clarabella is little. She's very direct - when I arrived that morning, she had come up to me and introduced herself. Whether she knew she'd be seeing me later, or she was just being friendly, I don't know, but she certainly was friendly. As to her looks, I think buxom is the word. I'd certainly cast her as a naughty barmaid. Short, big and very round breasts, unbelieveable backside which contrasts nicely with a neat little waist, especially when she's on her knees.

I think we did 69 straight off, and I remember her grinding into my face like it was a sybian - fantastic. Pretty soon I was fucking her vigorously from all angles. When I eventually had to stop due to exhaustion, she asked, "So what do you want to do next? I do everything." If I'd have had my wits about me I'd have called her bluff, and suggested A-levels. But I never usually do this, because a lot of the time people say it's too big, so to avoid breaking the vibe later I just early on tend to imply I'd be up for it and then leave the topic. But having gone back and read a few of Claire's reviews subsequently... wow. But yeah, rather than exploring that avenue, I basically told her to pick something incredible, so she rapidly had me on my hands and knees with her tongue in my butt.

She was asking me who I was seeing next. I thought I had a break, and to be honest I needed it, and then three more ladies, and then Suzi again.

She said, "Oh yeah, you're getting the three-girl later - Oooops, that was supposed to be a surprise!"

I did my best to pretend I hadn't heard it - "Hmmmph? What now?" - and then she distracted me with something energetic, and then later as we were lying exhausted on the bed, Levi walked in.

I was totally spangled at this point, and all I could think of was that I really needed a sandwich and a cigarette before fucking anyone else.

"Oh! OK," said Levi; by the time I was out to reception the order had been shuffled to give me a half-hour, and then as I was going down the stairs they found another half-hour.

So I'm leaving the building in a state of delight and exhaustion, mingled with confusion and anticipation, with an hour to put myself back together. This was exactly the state I had wanted to be in by this point. There's a nice park just down the hill.


Levi and Alana.

So I came back after lunch, and the receptionist, beaming ear to ear by now, sent me straight through into a room I hadn't been in yet. I showered, and lay on the bed. Levi arrived, and brought my cock very rapidly to life with her mouth and hands. I can't remember how long it was before Alana appeared in the story; she may have entered the room with Levi, or a little after. But she asked me what I wanted, and I told her, "A series of unexpected and beautiful experiences."

She may have joined Levi in my crotch, or progressed directly to the face-sitting - this was the second time I'd met her, and the first had been a foursome with Suzi and Portia, and she remembered that I liked immersion. So after gently hinting at the idea as she ground her pussy in my face, when she dismounted, she peeled off one of her stockings and tied my hands behind my back, and then the other to use as a blindfold.

From here on... there was teasing, approach and retreat, tiny licks, and breath, even. Moments of pure intensity juxtaposed with suspense. They rode my cock and face and both at once, brought me to the point and left me hanging, twice. This was artistry, this was a performance of the highest calibre, and I feel honoured to have experienced it. From both artistes, too; this was clearly the Alana show, but Levi supported it beautifully. Everything she did felt great, and the way she fitted herself into the scenario was gentle, subtle and exactly right. In fact my one regret from the whole experience, or rather my intention for the future, is that I've never seen the Levi show. It's the second time I'd met her too, and the first Levi let the other girl take the lead (I think). But she's clearly a lady of great class and quality, she's intuitive and empathetic, and I would love to see what she has inside her (other than my cock).

Alana too, though. There's no way you could have this experience and not want to repeat it. I totally lost track of time, and after the blindfold and the tie were removed and I fucked them both again, they could have easily sold it to me as an hour. But this was a half-hour, because I'd booked half-hour appointments, which were beginning to feel more like taster sessions with every passing minute. So they brought me right up to the point, twice, and then as we were approaching the third, conclusive peak, the time ran out and I had to take a shower. Well, I'm exaggerating; it became apparent that I wasn't going to come within fifteen minutes or so. My own damn fault. But suffice to say, I want this for the full hour, or more, next time.


Ava.

So I showered, and returned to reception, where the grinning receptionist said, "OK, you've got Ava now and then a half hour break and then your three-girl with Suzi!" None of these ladies should ever be spies. I mean, I'd tell them anything, but I'm pretty sure they'd reply, "Oh, Q will enjoy hearing about that when he's fucking me in the butt tomorrow!"

So I went through to the next room, showered, and lay on the bed. What on Earth could come next? I'd had technique, aggression, connection, flair, joyfulness, gentleness. I'd experienced things I'd never experienced before, and overcome fear itself. What could follow that?

The only thing that could have - the opposite. A beautiful, delicate, sweet girl, soft and gentle. Slender, and short in stature, with blonde hair, a gorgeous face, and elegant, natural, perky breasts. Whether this really is her, or I projected what I wanted onto her, that's how the meeting unfolded. Her body, and in particular her breasts, were too beautiful for me to avoid, and later, when I fucked her, I was as gentle, initially, as I could be. I felt like I needed to be. That feeling of tenderness, and self-restraint whas exactly what I needed then, and whether she read this in me and responded, or that's how she is naturally, either is wonderful. It was wonderful. And when I was slam-fucking her, bouncing her into the mattress, and she was pulling me in harder with her hands, it still somehow felt tender.

I didn't come, because I very rarely do, but when I left the room I felt happy, calm, content. And excited. I still had my three-girl with Suzi.


Suzi... and....

So I went for a walk and a cigarette, came back, waited in reception, went into Suzi's room, showered, and sat back where I had begun the day: on the bed facing the door, with my cock in my hand.

Suzi came in, as gorgeous as ever, and I can't remember how far into things we had got by the time the grinning face of Portia appeared in the doorway - "You challenged her," said Suzi, "She had to come back," - followed a little later by Alana. This... I can't remember. This is the point at which my ability to recollect disintegrates into a blur. It was amazing. I remember fucking everyone, and everyone sitting on my face; pretty sure there were objects up butts, in particular mine. I didn't come. After all the nearlies I think I was beyond coming. It was, however, the perfect finale.

Soooo.... you might think that some of the above is excessively positive. Basically, the whole thing was totally incredible, and so I'm kind of biased in favour of every part of it too. All of the ladies were fantastic, in different ways. As well as finding them all sexy, I felt that I liked each of them, too. In terms of value for money, it was obviously very expensive, but it was worth it: the price I gave at the top is an estimate, every little part attracted a separate fee but each fee was well worth what came for it. It will be a long time before I can afford to go back, and when I do, what a choice! If anyone's interested in two-girls, Suzi and Lucie mentioned each other, Portia and Claire obviously like each other, Levi and Alana would both go very well with anyone, and I can't think of anything I'd improve from the experience of meeting Kelly and Scarlett. I think an hour with any of these people is definitely more worthwhile than two half-hours would be, unless it's purely the variety you're into.

I was also really impressed with the willingness of the establishment to accommodate. I gather there were other shenanigans going on that day - there was a late substitution in the rota - so there were other things to think about, but the front of house staff were lovely and efficient throughout. And they seemed to find the ridiculousness fun too.

And finally, just on account of the number of different ladies, and the very high standard of all of them, and the smoothness of it all, I doubt that there are many other places where you could have an experience like this. Thanks to everyone involved.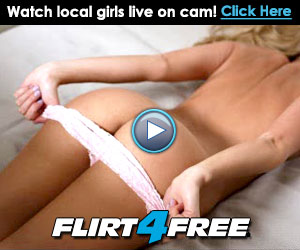 Watch Local Girls Live on Cam