No. 122409 - Published 28 Apr 2016
Review of Phoenix Party of London
Details of Service Provider
Live Cam Girls
These live models are online now - just click an image to go straight to their chat room
The Premises
Anonymous apartment block near Marble Arch. Looks very ordinary from the outside, apart from the shifty blokes hanging around outside waiting for the party to start. Once inside, nice and clean. Showers, places to lock vaulables, changing room etc. All very efficient.
The Lady
Six ladies present, I'm afraid I can't remember names.

All shapes and sizes. Some quite attractive but none of them seemed like they wanted to be there
The Story
A really depressing experience.

I arrived with high hopes, despite all the other blokes hanging around outside. After ringing the doorbell I was led into changing room with several other guys - all looking uncomfortable and avoiding eye contact. Tried chatting to a few, only to be met with an embarrassed silence. Honestly I didn't feel that more than 10 words were spoken the whole time I was there.

After a few minutes, the girls entered and I can only describe that we were "processed". It reminded me of the scene in the Shawshank Redemption where the new prisoners are showered and de-loused. We showered and then stood in a line to be inspected and sprayed with deodorant. Then it was up to the main room for the so-called "party"

Well if a party is a dim room with three double beds in it, each with two girls on it laying on their back and saying "right then, who's next" while they mechanically do a few minutes of cock sucking then lie back and think of Romania as they are fucked by a line of men, then I think I'll pass. There was no enthusiasm, no fun and no connection with any of the girls. And trying to fuck someone while a creepy, unspeaking guy sidles over and starts playing with himself inches from your face isn't my idea of a great time. And being in a room full of naked guys all desperately trying to get a turn with one of the girls, while NO-ONE speaks, was just horrible.

Maybe it was just an off-day. Maybe it was down to the mix of guests there, but it just felt ugly and depressing. I think the girls did the best they could but I left after an hour, feeling depressed, and I won't be going back
Service Provider's Rebuttal
The agency writes:

I believe this to be malicious review.

He attended a party in Dec 2015 and decides to publish it now??!! Why??

His other review is more recent then why decide to give Phornux s negative review now. And not stating any fact ie girls name etc

Location is easy to find out and there is never any hanging around outside as its a town house with its own enternce.

I personally feel someone is out to damage my hard earned good reputation.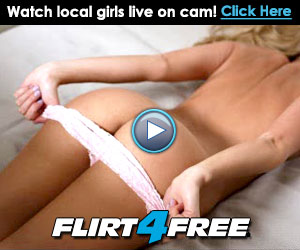 Watch Local Girls Live on Cam