No. 122897 - Published 14 Jul 2016
Review of Lilly of Manchester
Details of Service Provider
Live Cam Girls
These live models are online now - just click an image to go straight to their chat room
The Premises
Sandy's Northenden branch. The premises have been extensively reviewed and the cleanliness, shower facilities, friendly staff etc. is all true. On a personal point I prefer this branch to the Prestwich branch as it feels like you have more space in the rooms and a slightly better atmosphere.
The Lady
How can I put this? Probably one of the best, if not THE BEST, looking lady I have ever seen in this establishment, and I have seen quite a few stunners in Sandy's. Lilly is mid-twenties, flawless skin, a slim and toned size 8-10. Blonde hair, blue eyes, about five foot three. However, her best assets are her 34F breasts and her wonderful ass. Personally, she reminded me of Barbie, but without the plastic (Lilly is all natural) and unnecessary make-up. And for someone like me, who is into this type of lady, this is as close to perfection a lady can get for me. I was in heaven!
The Story
Question: How can a stunning lady become even better?
Answer: Offer an excellent service and be as naughty as possible within said service

I arrived at Sandy's without a booking, but I had looked at the list of who was working before I left so I had an idea of who i was going to see. So I arrive in reception and I get speaking to the receptionist: Everyone is busy apart from two ladies, one being Lilly. I am introduced to both ladies and I have an instant twitch in my pants when I see Lilly, because she was wearing a yellow bikini. She sees me and smiles and the decision was instantly made. Was shown up to one of the rooms and I had a shower and Lilly entered the room as I was showering, which is a good start. We chatted until I finished my shower and to my surprise she had already stripped off, but because I wear glasses I do not know this until I put my glasses back on. The sight that met me was one that will live with me for a while. I then sat on the bed and a message was offered and rejected as I needed to get a hold of her. Lilly then asked for me to lay on my back and she started by kissing my body and whilst she did this she slowly started to play with my balls and wank my dick and I started to feel her flawless, soft body and I started to play with her tits. Then she asked me if I wanted to suck her tits, I'm sure you guys know the answer I gave. I sucked on her big, wonderful tits before she positioned her pussy on my face and has I started to lick and suck her lovely pussy she sucked my dick (protected). This continued for five minutes and I do not know how I did not explode in her mouth but I do know that by the time we had finished in this position her pussy was soaking.

By this time I needed to fuck her and I think she wanted me to fuck her. First position was her on top and as she lowered herself on my throbbing tool and began to bounce on me she commented on how think my cock was and how it was stretching her pussy. She continued fucking me in this position before we changed to doggy. Then I had another surprise. When you see Lilly you would expect her to give a great GFE experience. However, I did not expect Lilly to give me a full-on PSE experience, even though her look may suggest other wise. So I started to fuck her in doggy and she had now morphed in to a porn star. She asked me to fuck her harder with loads of encouragement and dirty talk and she was muffling her noises with the pillow. By this time I was fucking her as hard as I could, and she took it and wanted more so Lilly laid on her stomach, put her ass in the air and then with her hands opened her pussy hole and said the following: ``Does my tight pussy look good with your cock in it? Now fuck me until I come over your thick cock''. And so I fucked her with all I was worth, with me using her back as a support, until she came over my cock. Then we moved to a different position: Me on top. And the session carried on like it did with doggy: Lilly speaking dirty, me fucking her as hard as I could until she came again. By this time I knew I could not last much longer and she must of sensed this because Lilly asked me to cum over her tits. So Lilly positioned herself facing the mirror and as she was playing with her pussy I was wanking over her tits. She carried on with the dirty talk and she was stating what a ``Naughty girl'' she had been during this session and how much she needed my cum. This just about did it for me and I exploded a torrent over cum over her tits, to which she replied: ``God, I love thick cum over my tits. It looks so sexy''. Once finished, I needed to relax, and then we had a great conversation whilst I got dressed and Lilly had a shower. Then we embraced before I left with the biggest smile I have had in a while. Personally, other than the lack of kissing/ DFK, the fact I was not offered OWO or any other of Lilly's extra services and the fact the punt could be perceived as rushed because of how full-on Lilly is I think this punt was wonderful. It was full of surprises, we clciked and got on really well and she is just a stunning lady, both in looks and personality. I think I may of finally found a suitable replacement for the departed Santana and as long as the standard of service is the same, or better than what I have described in this report, I have a feeling that I will be seeing Lilly many more times in the future. PS: I am so surprised that Lilly has not got more reports as other ladies and I am surprised that she is not as popular as other ladies working at Sandy's. Not that I am complaining, just means I will be able to see her more times in the future. See you soon Lilly, X.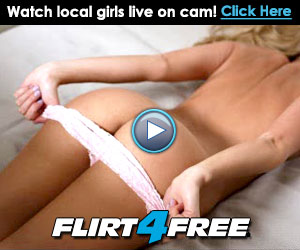 Watch Local Girls Live on Cam