No. 122972 - Published 31 Jul 2016
Review of Alana of Manchester
Details of Service Provider
Live Cam Girls
These live models are online now - just click an image to go straight to their chat room
The Premises
Sandy's Northenden branch.
The Lady
Late 30's Brunette milf next door type, deep Ronseal/Bisto gravy tan, enhanced hard breasts, little bit of a belly.
Profile pics touched up a bit it seems.
The Story
I booked Alana partly because of her positive reviews on this site, well I really wished I hadn't now, one of the worst punts I've ever had.
She came in late.
I asked for GFE and told her kissing turned me on & got me hard.
Her 'kissing' mainly consisted of wagging her tongue side to side in the vague vicinity of my mouth, when she did attempt what could be described as a kiss it was hesitant & awkward, like an inexperienced teenager!
Bizarre for a very experienced WG.
For the record i'm not a smoker & my breathe was fresh, I wasn't gonna attempt to eat her face off or slobber all over her,I just wanted some sensual, sexy kissing to get the punt going.
BJ.
Her tease at the start was excellent actually & had me hard but the BJ itself was average & mechanical.
Charges extra for deep throat.
RO
Things got worse.
She likes it gentle & no fingers so I complied, her response was a stunningly accurate impersonation of a dead fish which was apt given the odour from her vagina, it was apparent she hadn't washed herself enough after her last punter.
Pungent.
Not good. This killed my mood further, I contemplated saying something to her (looking back I should have) but thought this would make matters worse.
In the deafening silence I looked up at her & thought for a second she'd nodded off!
Ha! It'd be hilarious if I wasn't paying sixty quid for this shit!
At one point i'm sure a ball of tumbleweed blew through the room!
I've been complimented on my RO & brought a good few WGs to climax with my tongue so I know im not terrible at it.
The silence was offputting & a mood killer as you can imagine.
I cut my losses & finished.
She told me silence was a good sign & she was enjoying it (why didn't she say so at the time instead of taking a vow of silence!?)
Stilted silence isn't my idea of a relaxed, enjoyable sexual atmosphere especially between 2 people who have only just met.
She put a rubber on my semi & attempted cowgirl, roughly grinding on me.
Horrible.
It had all the erotic thrill of an in-depth discussion on the finer points of the EU Referendum.
It succeeded it making my semi a complete limpy!
She told me 5 mins were left (there was 10 but I didn't argue because I wanted it to end).
Clockwatcher.
She attempted to wank me off with a load of lotion but I declined, I can do that myself & won't charge myself £60 for the 'privilege'.
She offered to "lock lips" with me for the remaining minutes but any sexual desire i'd had had long departed, plus I couldn't handle any more of the tongue wagging thing!
Maybe I caught her on a bad day or more probably I wasn't her type but I found her service a complete & utter turn off, strange from a WG of her age who has obviously been around the block a good few times, i'd expect more professionalism.
At no point was I rude or insulting to her.
I didn't really wanna write a negative review but it was such a half arsed service I felt it necessary, if any punters are thinking of booking Alana for the first time proceed with caution.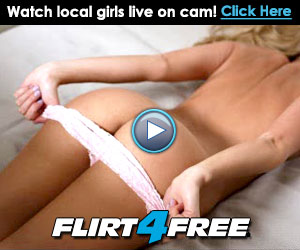 Watch Local Girls Live on Cam