No. 123349 - Published 11 Oct 2016
Review of Maya of London
Details of Service Provider
Live Cam Girls
These live models are online now - just click an image to go straight to their chat room
The Premises
Nice little apartment a few minutes from Queensway. The nearest Tube is probably Royal Oak. The flat was spotlessly clean and comfortable, with a cosy little bedroom hidden behind large double doors, which I initially thought was a closet, but opened into an enclosed bedroom! Easy to find from the directions given by the agency.
The Lady
Lilly/Maya is a tiny Thai woman. She has a cute, pretty face. She's under 5 feet tall, and can't weigh any more than around 4 stone. I have no idea what her English is like, as she didn't really speak much, apart from occasional one syllable sentences mumbled under her breath.
The Story
This was dreadful. Lilly/Maya is so small and slender, she's not the body type I like at all. She literally has the body of a 8 year old child: no ass, no tits, no legs, no curves at all. I really like my ladies to have nice shapely curves with a nice big peachy ass. She's been around for ever (and still gets good reviews, along with the occasional negative) and I just got to thinking in the last few months, 'Maya's one of the few 'stars' from the last 4 or 5 years I've never been to see'. The reason I never tried to book her before was precisely because she's so petite. But every time I try to see Elsa she's busy all day, so I just thought, what the heck, I may as well give Maya a try, how bad can it be? Well, I sure found out.

I arrived at the flat and rang the doorbell at 5.25pm. No answer. I waited 5 minutes and was about to ring again when Maya arrived at the flat behind me. She just said hello, let us in and began scurrying around the room tidying things up, putting on music, adjusting the lighting, turning on numerous fans, etc. She was also yelling in Thai to another girl in another room, who she shares the apartment with. She had greasy, lank, unwashed hair and no makeup on, and wore frumpy, crumpled clothes and certainly looked her age, which is probably mid to late forties. She didn't really greet me at all, and my attempts at conversation, or even basic communication, were met with one syllable mumbles. She didn't appear to be in a bad mood, just completely listless and disinterested.

She got towels for us, and we had a shared shower, which was reasonably good, but that was the only thing remotely enjoyable about the entire booking. Back in the bedroom, I asked her if we could turn the lights up a little, but she mumbled something about they're fine as they are and flat out refused. She curled up naked on the bed and stared blankly at the wall listening to her music, pretty much ignoring me. More attempts by me at chitchat, more one syllable mumbles from Maya. I cracked a few jokes. Silence. I felt like an irrelevance in the room. She made no attempt whatsoever to make herself attractive, to make herself sexy, or desirable. She made no attempt whatsoever at even the most basic communication, never mind connection or 'click factor' or chemistry. She made no attempt whatsoever to engage with me in any way shape or form. No affection whatsoever. No kissing at all. No cuddling, no caressing. No eye contact. Not even the faintest attempt at a smile. I couldn't even have a laugh and a joke with her as she wasn't communicating.

We tried sex in cowgirl, then mish, then she pushed me off in the middle of the action and got off the bed to put on another fan. When she came back, I tried to resume where we left off, but by now her total lack of interest had become contagious. I lost my erection (as well as my interest. My will to live was following close behind). All the happiness and excitement and enthusiasm had drained out of me. I didn't care anymore. She tried to get me hard again with OWO, and licking my balls, but it was very rough and vigorous, as opposed to erotic and sensual. I felt like my balls were being gnawed by a Rottweiler with no teeth. It actually felt like she was trying to rip my gonads off with her lips! Not sexy! And needless to say, it didn't work.

We still had about half an hour left, so I asked her for a massage as my bones were aching. She then gave me one of the most feeble massages I've ever had. Usually the girl chats incessantly to me during the massage, telling me about themselves, how they like London, asking me about me, etc, but in this case we spent the next 20 minutes in complete silence (apart from the music coming from the next room). With about 10 minutes remaining, she wanted to turn me over and suck me hard again, but I declined. It wasn't going to work. (I've had good, bad, ugly and indifferent punts over the years, but this was the ONLY time I've been with a Thai girl and didn't cum!) The entire experience was about as erotic and pleasurable as getting a tooth pulled.

I asked if I could have a quick shower before I leave. She said yes and gave me a fresh towel (?) She was now trying to put in an effort, finally attempting some damage limitation. But it was too little too late. She took the towel from me and began to dry me all over with attentiveness and effort but without any trace of sensuality. She offered me another beer. I declined, quickly got dressed and left.

I suppose I only have myself to blame, as I shouldn't have booked Maya when she's not my preferred body type. But saying that, I've seen several girls in the past who are small and slim like her and had a wonderful time with them. Dolly and Christie spring immediately to mind. They're both tiny like Maya, and they both completely won me over with sheer charm. And enthusiasm. And effort. And they were also enormous fun. It was pure joy to be in the room in their company. This was the opposite, a complete waste of time and money. Very disappointing. Easily one of my worst ever punts.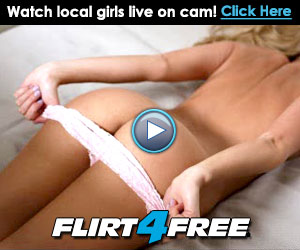 Watch Local Girls Live on Cam