No. 17166 - Published 30 Mar 2002
Review of Miss X of Manchester
Details of Service Provider
Live Cam Girls
These live models are online now - just click an image to go straight to their chat room
The Premises
Arabesque is a small homely parlour on the main road from the motorway into Bury town centre. it seems to be in a constant state of renovation but is very clean and warm. Two rooms, one of which is small and just about big enough to get a double bed in. The other is better, much bigger and with a selection of uniforms. The main road is very busy especially at rush hour so its not for the furtive.
The Lady
This was an absolute suprise, and the best punt I have ever had. Since the services on offer were limited (see below) I'm not sure if it qualifies for a punt as such, but it was so remarkable that I felt I simply had to write a report. What follows seems unlikely but I guarantee it is all true ! I have decided to call the lady Miss X to preserve her anonimity, although what I will describe will make her pretty recognisable if you ever meet her. When I arrived I was let in by what I can only descibe as possibly one of the most gorgeous girls I have ever met. About 5ft 6" tall, long blonde hair tied up in bunches, slim wearing a pink top (very tight, lovely boobs) and a pink miniskirt. Black knee length boots finished the ensemble. I almost tripped over my own tongue, this girl was fabulous looking.
The Story
Imagine my dissappointment then when I realised that this girl was only the receptionist. I was told two ladies were on, Nina and a new girl called Erica. There was already a chap waiting so I settled down with a coffee and stared gobsmacked at the receptionist. When she popped out of the room I passed comment to the other chap that she was in the wrong game and should be working 'upstairs'. He agreed and said she would make a fortune. All the time we sat there I simply could not take my eyes off her, especially when she flirted and bent over to reveal her long shapely legs and tight pink frilly knickers. I almost creamed my jeans there and then.

The other chap had booked in with Erica and when she came down I was pleasantly suprised as she was very attractive, but nowhere near the receptionist's league. Miss X was simply gorgeous.

The owner popped down (a convivial chap who was carrying out the seemingly endless job of renovating the place) and as I was the only one waited engaged him in conversation. I mentioned that his receptionist was bloody gorgeous and he proceeded to tell me that she wasnt a working girl as such but did the odd BJ for regular clients who she thought were good looking but didnt do full intercourse as yet. I joked that as she was so attractive that would do for me and to my suprise he said he would have a quiet word. A couple of minutes he popped his head around the door and winked. It looked like I was on !

Nina came down and chatted to a rather bad mannered gentleman who had joined me who, with a poor grasp of English, seemed to want two cums for the price. Nina was not my type although her customer relation skills were admirable.

Miss X stood up and beckoned me outside. She asked if the smaller room was ok at the other was still occupied by Erica and the first gentleman. I was so excited at the prospect I could hardly speak. Miss X took my ?40 and led me upstairs. Her ass was absolutely delicious clad in that tight pink mini. I almost chucked my muck again.

Leading me into the small room I thanked her for seeing me. She smiled and said I was welcome. She positively smouldered in the half light. Nipping off to gargle with mouthwash and wash her hands she returned. I offered her and extra tenner for owo which she said would be fine. Sitting on the bed I watched her peel off her clothing to reveal her lithe and tanned physique. She asked if she could leave her underware on and laughing I said we could compromise if she removed her bra. She did and revealed a pert pair of tits with wonderful erect nipples. I said we could miss the massage and go staright for the oral. Lying on the bed she proceeded to wank my now bursting todger, I dont think any WG (or not in Miss X's case) had ever got me so wound up. All the time she asked what she should do and how I liked it. Slow and soft I replied. And slow and soft it was ! Kneeling between my legs she proceeded to give me the best bbbj of my life. Loads of ball licking, sliding her toungue up and down my shaft, deep throating all to the sound of moans and groans. She complemented me on the size of my old man which by now was akin to a Polaris Missile. Honest ! All the time she talked dirty, telling me just how much she was enjoying herself and she seemed to be very genuine in that statement. She literally devoured my willy, supping and slurping as she went along. Miss X gave me plenty of eye contact which was fantastic because her face and gorgeous eyes, offset by her thich black eyeliner reminded me, believe it or not, of the porn star Jenna Jameson. I almost believed that the lovely miss J was giving me head. After about 20 minutes of sheer unadulterated extacy Miss X said I could come all over her face as she loved that. Lying on her back I knelt over her face and as she licked my helmet (and talking incredibly dirty "come on my face you bastard ! I love it !") I wanked until I shot my load over her quivering tounge and face. Eye expression tells you a lot and this girl absolutely loved every second of it. To my suprise she swallowed every drop that tricked down her tongue and thanked me as she was so horny and loved my taste. Bloody hell I thought ! What a cracking punt !

Anuyway Miss X was lovely and chatty as we got dressed and once again I thanked her for seeing me. She replied that genuinly the pleasure had been all hers. I told her she should work full time and she replied that she only did that with guys she really fancied, and that she really fancied me ! Sales talk maybe but I left feeling 12 feet tall.

Was this all contrived and does this lady work regularly I dont know, but I would rather think that the whole affair was a genuine spur of the moment thing which we both thoroughly enjoyed. I can say with all honesty that in many many punts, Miss X was the sexiest, most gorgeous, most attentive, best bbbj I have ever had, and she is up there despite stiff (no pun intended) competition. Would I return, of course. Hopefully Miss X will graduate to the full service stakes someday as I would have seriously loved to bonk her, especially doggy which I bet would be awesome. If she doesnt then hopefully the next time she is on reception I will get the same treatment. I cant really recommend her highly enough but obviously some chaps would expect full sex. Like I said, this isnt on the menu, yet.

If you read this Miss X thank you from the bottom of my heart. You were wonderful and have catapulted yourself to #1 spot in the Accylad top ten punts of all time. I really hope we can do it again sometimes. No other punt I fear will come close.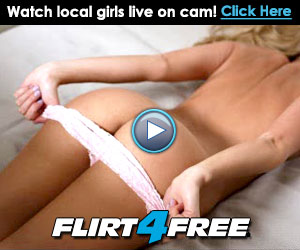 Watch Local Girls Live on Cam