No. 28900 - Published 16 Mar 2003
Review of Faye of Manchester
Details of Service Provider
Live Cam Girls
These live models are online now - just click an image to go straight to their chat room
The Premises
Sandy's 2 in Northenden is better than Sandy's I which, given how popular and well regarded I is, should tell you something. I had an hour's wait but the reception was comfortable and spacious, and it's a really good way to relax pre-punt to sit in the sauna and read the papers. I had room 1, which has an enormous pentagonal bed with a firm mattress that's pretty much ideal for some high jinks. Showers are really excellent, en suite, lots of room, powerful and you can adjust the temperature without going through a freeze/boil cycle. Quite a parade of pulchritude when I turned up, present were Stacey, Leah, Danni and Faye.... all of whom were mad at me ( it's a long story ). But one of the good things about Sandy's is that you can rely on the receptionists, so I hid behind Sue and she got me a drink and protected me from the girls until I went in the sauna.

The Lady
Faye is a pretty blond, medium height and somewhere in her twenties. Great body, smells nice, feels better. Tanned, slim and very squeezable all over. Web-site describes her as having a Jennifer Lopez bum, this of course is nonsense because Faye's bum is *way* better than Flakey Lopez's since you don't have to be a crappy rapper or neurotic actor to grab hold and play with it. Faye's bum is nicely rounded and a pleasure to look at, but the main thing is that you find yourself utterly unable to stop fondling it and, probably unlike Flakey, Faye doesn't mind at all. She also has a very pleasant, friendly personality with a strikingly warm smile.

The Story
to reach the conclusion first... I find myself astonished that Faye has only half a dozen FRs, as she's not only really good looking but gives a fantastic service, I can only put it down to a conspiracy among her customers to keep her to themselves.

Having had a sauna and a cold then hot shower, I was thoroughly refreshed and relaxed when Faye joined me on the big bed and gave me a hug to show they weren't really mad at me. I like to give a girl a massage and Faye was amenable to this so I oiled up and went to it, although to be honest I kind of stuck at her bum.... I practically entered a state of Zen fondling and had to be gently reminded that she *does* have other bits, and very nice they were too. So, via a few gentle lippy kisses, I went on to nibble her all over. Faye is one of those girls who will be quite direct about where, when and how gently/hard you should nibble and what postion she wants to take; paying attention is a really good idea, as if you do as you're told you'll find her both responsive and quite delicious. After fooling around for a while, Faye offered to give me oral and I asked her to sit astride my chest while she did so so I could squeeze and bite ( gently of course ) that famous bum of hers... next time I'll ask for a cane so I can see if it really was more fun than you can shake a stick at. Having worked me up like nobody's business, I suggested it was time for sex and offered lady's choice of positions, and Faye picked doggy so "you can look at that bum you keep going on about".

Faye wanted me to assume a position for this, with my legs outside hers, that I was extremely dubious about since I expected to find it very awkward to move in. But I figured that Faye was the professional here, and I'd had a good time so far, so I should probably go along with it. Good decision... really, really good decision. We were facing the mirrors and normally in doggy you'd have a peek, squeeze and stroke etc. while you bang away at whatever pace you pick. I wouldn't normally get so technical, but what followed was astonishing, I mean, I was grabbing Faye's hips, but that was just to hold on and if I'd lost concentration by peeking in the mirrors I'd probably have been thrown off and centrifugal force would have splattered me across the door like a bug on a windscreen. To say Faye threw herself into the action would be like saying there are one or two people in China, an epic of understatement. And it was amazing, incredible, sublime, thrilling... hang on a minute while I find that damned thesaurus. At one point I found myself getting quite annoyed because there was a horrible noise, only to find it was actually me, groaning. I go on just to give fellow punters a tip, if Faye suggests a position then do yourself a favour and just do as you're told and try to hang on. It's a good job Faye is the sort to let you wind down gently and chat after, as I really wasn't up to moving much anyway.

Great looks, pleasant personality, dynamite service... all spells superstar to me.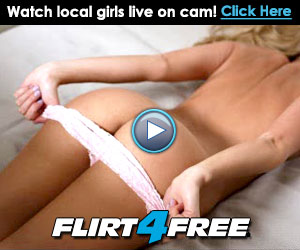 Watch Local Girls Live on Cam