No. 32984 - Published 4 Aug 2003
Review of Mandy of Manchester
Details of Service Provider
Live Cam Girls
These live models are online now - just click an image to go straight to their chat room
The Premises
Arabesque's is on the main road from Bury to the M66. The coyer may feel a little exposed going in, especially since it is opposite the pelican crossing. I arrived at chucking out time at school and the lollipop lady conducted me across the road straight in (and she knows what goes on there too)! Building works are still going on (!) and it is rather gloomy inside, but the room I was in (which is apparently the middle sized room) was really very pleasant, with nice panelling, a porn film on the TV, a good bed, and wall and ceiling mounted mirrors. If it had had an en-suite shower it could compete with the best. One feels it's about time they tidied up the hall and reception though.
The Lady
Mandy looked to me to be mid 20s, and was jolly good looking with wonderful, very long auburn hair. I guess she's about 5' 6" or so, but with her huge high heels on it was a bit difficult to be sure. Lovely slim body, small but nice boobs, beautiful legs, long slender back and the cutest little bum. She was dressed in a bustier and thong over a very sexy suspender belt and stockings.
The Story
Its very nearly 3 years since my only other visit to Arabesque. It has changed little, prices have gone up a little, but it's still one of the best value for money parlours in Manchester. It's still being refurbished, and they still seem to recruit an excellent set of girls.

I'd found myself with a few hours free in the Manchester area, so had it in mind to visit one or two parlours. Initially my plan was to go to Aquarius, and then move down the road to Bunty's or Sandy's. When I got to Aquarius I was introduced to Tia, who I was keen to go with, but then discovered I would only be able to have her for a half-hour session as she already had a booking. Due to my performance problems I really wanted a longer cum-twice session, and the maid recommended I went elsewhere. I felt a trifle frustrated, but in some ways this was good luck not bad I can't imagine the session I missed with Tia having been as much fun as the one I ended up having with Mandy.

I tried calling Bunty's but their pricing structure didn't offer what I was after (I can't understand why so few Manchester parlours offer a simple time based payment). Then I found Arabesque in my phone book, and thought why not, I'd had a great time last time I'd visited. The girls sounded good (I'm so naive I still half believe all I am told by the receptionists!), and at 60 quid for an hour's cum twice session, I couldn't really go wrong. At this stage I had it in mind maybe to come back down to Bunty's and have a session there when I'd finished.

It took me little enough time to make my way from Aquarius to Arabesque, and to be introduced to two fine looking ladies. The third, Ellie (who has a very encouraging FR 30895) was busy. Of the ladies on offer, one was a slender and pretty blonde who looked very sexy - unfortunately I've forgotten her name - the other Mandy. It was a hard choice and hate to admit being so banal but what really swung it was that Mandy was wearing stockings and suspenders, while the blonde lass was not.

I handed over the cash, then Mandy conducted me to the room downstairs and went off to check if we might take over the bigger room upstairs, it seemed Ellie would be engaged rather longer so we stayed where we were. Mandy seemed a little nervous to start with, as was I, but she gave me a kiss on the lips, soon tongues were involved, and I found myself unfastening her bra. Then Mandy was helping me out of my clothes too, while I played with her boobs. Having unfastened my trousers she pulled out my cock and sitting down on the bed cautiously lowered her head and took my cock in her mouth. I hadn't had chance for a shower since the morning, but was obviously sufficient clean and fragrant for Mandy's purposes, as she began to suck me avidly. My cock responded promptly, this young lady was really turning me on now and I struggled out of the rest of my clothes as quickly as I could manage.

Mandy suggested we both get on the bed now. We had a little difficulty getting her out of her sandals, then she rolled onto the bed on her back and skinned off her thong, to reveal a nice shaven snatch. She asked about a massage but it was obvious I wanted her to carry on with what she had begun. I was encouraged onto the bed too, and lay back so Mandy could go down on my swollen knob once more. Groaning in delight I gazed up at the mirror in the ceiling watching her hair spread over my thighs and her head bobbing up and down on my boner. It felt incredible, but it was almost too good, too intense. To avoid cumming at once I tugged Mandy away from my cock and asked if I could eat her.

She cheerfully agreed and mounted me, facing my head, and lowered her pussy down onto my eager mouth. She tasted delicious, and I lapped away eagerly. A minor complaint - the only thing I could even slightly fault her on - was Mandy was a trifle bristly, but she was certainly a delight to feast on. Of course if you are licking a girl out it is always nice if she enjoys herself and Mandy certainly seemed to enjoy what I was up to. However conscious of her own obligations, after a few minutes she decided she'd turn around and go into a sixty-nine.

Arching my head backwards I had a pretty good view (if upside down) of the porn video on the TV, but looking straight upwards I had a fantastic view of Mandy and I. I love to have mirrors around when I'm having sex, but this ceiling mounted one was the business! There was Mandy's taut little bottom beautifully framed by her suspender belt, her long slim back, her long auburn hair fanned over my thighs, her lips around my cock, while my tongue probed her pussy. Even the guy directing the porn would concede this was one hell of a lot more artistic and sexier than his video! Plus to go with the view, and was the taste of Mandy's sweet pussy, and the feel of her soft lips around my cock.

I was feeling as horny as hell and my cock felt ready to burst as Mandy worked her wicked way on me. I held back as long as I could, before convulsing in ecstasy beneath as her mouth and tongue brought me to an incredibly intense orgasm. My cock twitched and jerked for an age in aftershocks of delight. "You've been saving that up!" Mandy laughed. I groaned a rather incoherent agreement.

But even as I was recovering my breath, I went back to work on Mandy's pussy, determined that if she could do this to me I would do something in return. I'd got her pretty excited before she'd made me come, and I soon seemed to get her aroused once more. It took some while, but with my tongue and lips working away at her clit, I eventually got her to boiling point. Squirming about madly on top of me almost smothering me with her dripping snatch and groaning loudly it was Mandy's turn to come. Her slender body jerked and shuddered as I continued kissing and lapping at her quim.

Mandy seemed not only delighted, but rather astonished at what I had done. At least half a dozen times during the remained of our session she told me "I can't believe you made me come like that". Needless to say this contributed to me having a smug smile on my face from that point on until I fell asleep late in that evening.

Mandy took a minute or two to recover but now seemed determined to repay the favour many times over, and she certainly succeeded! My cock had never really gone down since she had made me come anyway, and once she reapplied her mouth to it was straining hard and more than ready for some more fun in no time. Mandy rolled on a cover, and then wasted no time in climbing into the saddle. I moaned loudly she lowered herself down on me forcing my swollen member deep into her tight young snatch, then she was energetically bouncing herself up and down on me grinning as I gurgled in delight beneath her.

I let the lovely lass ride me for a few minutes before I decided on a change of position, and levered myself upright. Mandy now reached behind herself planting her hands on the bed and leaning right back began pumping herself up and down on my cock. It felt fantastic - but a bit too intense - anyway I wanted to be in charge of things now. Pulling her into my arms, I bounced us over to the edge of the bed, and stood up lifting her up with me, then turning I lowered her onto her back, and let her wrap her thighs around my hips as I began thrusting deep into her snug quim once more.

Soon I was pushing her legs up over my shoulders and forcing them high over her head so I could plunge even deeper into her honey pot. Mandy seemed to find this a bit of a strain, but assured me she was fine when I paused to check she was all right. Finally feeling my spunk beginning to boil up, I decided on one last change of position, and withdrawing, encouraged Mandy to get on hands and knees so I could mount her from behind. If the sex before had been good this was mind-blowing. Mandy has such a glorious bum, and framed by her suspender belt it looked absolutely perfect. I plunged home and began pounding away at her taut little buttocks with a will. I held back as long as I could but soon roaring with lust I was cumming hard inside her.

Slowing my cock stopped twitching inside her, and I slumped down onto the bed beside her. Suddenly the idea of a massage seemed very attractive. Soon Mandy's fingertips were stroking over my back in a most relaxing and recuperating fashion. I rolled over. I wanted more. I had been told the deal was 60 pounds for an hour, and I could come twice - would Mandy let me go for a third time? I gently guided her hand down to my cock, which began to respond at once. At this Mandy needed no further encouragement, in a moment or two she was kneeling beside me and taking my cock between her soft lips again. It's a measure of how pumped up I was and how sexy I was finding Mandy that I seemed to be hard in a matter of seconds.

I was soon moaning incoherently that I wanted to fuck her again, and grabbing the second of the two condoms she had brought into the room, I ripped open the package and rolled it on. Mandy seemed fairly keen to oblige too, and as soon as the cover was in place swung a leg over to mount me.

Second time around was just as good as the first. She rode me enthusiastically for a few minutes which was delightful, then I rolled us over so I could take her mish style, first with her legs around my hips, then high in the air around my neck. Finally I let her stay on her back, with her knees pushed up, while I lay crossways and pounded against her taut young bum until finally I erupted once more in her tight pussy.

"That looks good," Mandy said in a dreamy voice as I slowly came down once more. Looking up at the ceiling mirror, there was her splendid slim body with mine curled around it. It did look damn good - and it felt splendid!

We took our time about untangling ourselves and getting dressed once again. We'd just got started on this when the maid called out to ask if we were nearly finished. I'd lost track of time, surely we'd been going a lot longer than an hour?

Mandy had a smug smile on her face too as she kissed me goodbye, she knew she'd got one hell of a satisfied customer this time. I like to think she had quite enjoyed our encounter too. Thoughts of visiting a second parlour had of course gone out of the window. Mandy had worn me out totally. My legs felt distinctly wobbly as I made my way back out into the bright sunshine. I felt on top of the world, and sat through a succession of traffic jams on the M6 Southbound with a big grin all over my face, to the bemusement of all around.

A truly excellent punt with a wonderful young lady and quite possibly the best value for money I've ever got out of 60 pounds. Aquarius FRs tend to indicate a rather hit or miss reputation. Well this miss was a big hit with me! Highly recommended!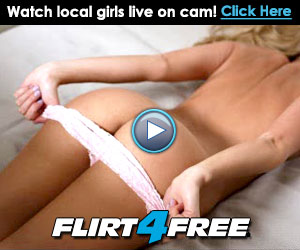 Watch Local Girls Live on Cam