No. 36220 - Published 9 Nov 2003
Review of Nichola & Mandy of Manchester
Details of Service Provider
Live Cam Girls
These live models are online now - just click an image to go straight to their chat room
The Premises
Arabesque's is not exactly discrete in location being on the main road out of Bury. Building works are still going on (!) but this time I was in the largest room upstairs, with the four-poster bed, which is pretty swish. It lacks the ceiling mounted mirror they have downstairs and which was so much fun on my last visit, and an en-suite shower, but the quality of the staff more than makes up for any shortcomings on the accommodation.
The Lady
Nichola is the younger, but slightly taller of the two sisters who now work at Arabesque. Very pretty and friendly with a glorious firm young body. The site claims she is 18, she certainly looks no older than this. The website stats give her figure as 32B-21-32 and height 5'2" and are as best I can judge accurate. She's clearly very new to the game, but with star potential.

I had a great time with Mandy on my last visit. She might be a year or two older than the 21 years claimed on the web site but the rest (34B-22-32, 5'6" tall and waist length auburn hair) is accurate and to go with her lovely slim body she is jolly good looking too. She was dressed in a bustier and thong but with hold-ups rather than suspenders on this occasion. She's already a star in my eyes. Sexy as her body is though, the sexiest thing about her is her mouth. She knows exactly what to say - and exactly how to say it - to make your time with her absolutely stupendous.
The Story
After a disastrous start, and an acrimonious end to an appointment with Tia, I'd left Aquarius gloomy rather than invigorated. I decided I'd risk investing a little more money on cheering myself up with another visit to Arabesque. It turned out to be a very profitable investment.

I fancied a two girl, and calling ahead verified this would be on the cards, being told that Sarah and Nichola were just finishing one off. I was let in by Mandy, who stared at me curiously - obviously recognising me, but not quite sure if I was whom she suspected. She asked if it was me that had posted an FR on her. I admitted I had. Though she didn't say as much I got the impression she was rather pleased with it.

When I actually got into reception all three girls were free. The receptionist (manageress?) assumed I'd want to take Sarah and Nichola upstairs, and there was momentary confusion when I actually said I'd like to Mandy upstairs with one of the sisters. After my last visit, I definitely wanted to get her involved.

I let the sisters choose who would join in, though I have to say that I felt a slight preference for Nichola and was gratified when the two decided that it was she who would make up the party. While Mandy is probably not all that much older in reality than Nichola, this pairing gave the nice feel of having a session with an experienced courtesan and her fresh-faced protege.

Nichola conducted me upstairs, and gave me a quick and gushing run down of the optional extras while skinning off her very fetching white lacy bra and shorts. It seemed all too obvious that she was not only quite new to the game, but was enjoying it to the hilt. She told me it was only three weeks since she'd started, but she obviously thinks it's wonderful. I hope she continues to think so because she has the potential to be a real star.

I was cautious about selecting extras, partly because of limited cash reserves, but also because I was conscious my imagination might outstretch my capabilities having already cum twice with Tia. After I'd got undressed, Mandy had not yet joined us yet, so Nichola suggested she give me a massage to start with.

This was progressing nicely when Mandy arrived. She also stripped for action, and I decided I'd roll over as she joined us on the bed. The pair of them didn't take long to start getting me stiff. As Nichola rolled on a cover to start sucking me - I suggested that Mandy might let me eat her pussy. Mandy was most eager - on my last visit she had seemed most impressed by my oral skills. This occasion she seemed equally enamoured of my modest talents in this area.

I'm sure there are more fun things to do than having a pretty lady straddling your face and letting you gorge on her sweet smelling pussy while a second is sucking on your cock. While it was going on though it was hard to envisage what such things might be though. Mandy like the last time I'd feasted on her pussy was shaven, but a little bristly rather than silky smooth, but she was so wonderfully responsive to my ministrations, I ceased to notice this minor imperfection as she began to writhe about on my face.

Nichola was more than playing her part, her mouth and lips getting me as heated as Mandy seemed to be. Smothered by Mandy's pussy, I couldn't talk, nor could I see what the little lass was up to, but by touch I managed to indicate to her that I'd like her to mount me. Oh my word! As Nichola eased me up into her snug young pussy, Mandy seemed to be getting really excited, and with one girl riding my face and the other my cock, I nearly got over excited. By hand movements I indicated I wanted Nichola to slow down, and quickly understanding she slowed down to a very gentle pace while her partner in crime was going ape almost suffocating me, as she seemed to reach a climax.

Eventually Mandy seemed to have had enough, and dismounted, so I could concentrate my attentions on the lovely things Nichola was doing to me. I let the youngster ride me for a little longer, before shuffling us down the bed until I could stand up right, lifting the little lass up and laying her back down on the bed, so I was now on top. Mandy commented something about "there he goes again" or something. I'd pulled this trick on her when I'd seen her before.

Looking down at Nichola I was suddenly a little disconcerted. "She looks far too young to be doing this," I said to Mandy. I should point out Nichola is certainly not underage - nor does she really look it - but she did look far too young and innocent to be cavorting on a bed with a dirty old man like me. Mandy agreed she did look young and innocent, then in the same breath urged me give her young colleague a hard fucking!

I pushed Nichola's slim left leg up onto my right shoulder, and was a little disappointed when she said she didn't think she could manage if I repeated this with her other leg. Still like this I could as Mandy had suggested give the little lass a firm pumping, and proceeded to do so, with Nichola's innocent face grinning up at me as if she was having enormous fun.

Her tight young pussy was bringing me to the brink now, so I suggested she turned over so I could take her from behind and look at her bottom as I did so. I think she misheard me a bit, perhaps thinking I'd said "fuck" rather than "look". "Oh I'll need some lube for that," she said. I corrected her, but even as I did so I struggling with my conscience - because if I hadn't before I certainly did want to fuck her bottom now. I restrained myself perhaps partly because I was still half thinking I was taking advantage of a rather young lady, and partly because I didn't really think I was quite stiff enough to penetrate what was obviously a very tight little bum hole.

So I pushed my rod back up into her snug young pussy, and began to ride her taut little arse hard. Nichola thrust her buttocks back against me with every sign she was eager to give as good as she got, and after a couple of minutes of frantic pumping away I exploded inside her with a bellow of delight.

I collapsed onto the bed, with the two young ladies caressing me. In short order I got them playing with my cock again, first one then the other licking my balls, while the other rolled on another condom and began to try getting me hard.

I encouraged Nichola to let me lick her out now. Soon she was squatting on my face while Mandy worked on my cock. Nichola has a natural bush which made a change, for while I prefer my ladies to be smooth shaven, I'm not over fussy, and Nichola's pussy was as sweet as Mandy's. Alas however although Nichola seemed to appreciate my efforts I couldn't quite work the same magic on her as I had on Mandy. The teenager commented it took absolutely ages to make her come.

By the time Nichola climbed off me though, Mandy was already climbing on. The randy wench had got me as hard as a rock again, and was now sliding my cock up into her very snug snatch. Although her legs were tucked under her, rather her squatting on me, she bounced herself up and down on her toes. The sensation was incredible, and the sight of my cock being pumped in and out of her tight little pussy was awesome.

It was delightful - but just a bit too intense, so I repeated my lifting the lady up and putting her down trick with my new partner so I was on top now. Mandy had no inhibitions about letting me push her legs high up over her head so I could penetrate her lovely young pussy as deeply as I liked. Having already come with Tia and Nichola, I knew it would take me a little time to reach my climax this time around - which was just as well because I was having a whale of a time with Mandy.

Having given her a nice long shag with her on her back, it was time to take her from behind, and to admire her trim little arse, her lovely slim back and that gorgeous auburn hair. Rather than do her on the bed I persuaded her over to one of the leather armchairs, and had her kneel up on this, facing the back and presenting me with her lovely bum.

Once more I slid up into Mandy's lovely tight snatch, and was soon energetically thrusting away. Absolutely delightful - but there was something missing - Nichola. I encouraged the youngster to join us, and was soon nuzzling her pert little boobs while shagging Mandy. This was real fantasy stuff. Nichola wondered whether Mandy was comfortable. Mandy told her she really liked it like this, being fucked over the back of chair.

Mandy has such a knack of saying things that are so exactly what I want to hear I have to take them with a pinch of salt but this remark made me feel really pumped up, and I redoubled my efforts really pounding away at those taut little buttocks.

For all my efforts it took me an age to reach the boil though - and all that time pistoning in and out of a tight little pussy, nuzzling a perfect pair of teen titties - how could I stand such torture you might ask? Words just fail me. I was just thinking to myself over and over no one deserves this much fun - least of all me. Then finally I was at the point. Roaring lustily and with Mandy pushing back to meet me as I hammered away, I reached a titanic climax and erupted inside her.

Panting breathlessly, after a while I managed to withdraw. Finished now I collapsed backwards onto the bed. It came to my mind what a contrast this session was with my earlier one with Tia at Aquarius. Then as if to reinforce the point Mandy commented that I should have only really been allowed to come once in a two-girl session. Now I have to day this seems at odds with the description of a two girl on the web site ("a full service with both ladies") - but the point is of course Mandy and Nichola had shown real commitment to customer service - to making sure I had a good time - whereas Tia hadn't.

I took Nichola up on the offer of a shower. I was a little disappointed to find both girls had gone downstairs when I got back to the bedroom but when I dressed and went back down myself where they both gave me a kiss and cuddle farewell. When Mandy showed me out, my faith in the warm heartedness of Manchester's parlour girls was fully restored, and I made my way back to my car with a big smile (and very wobbly legs).

Wow!! The only two-girl session I've had which has come close to my first ever (with the sorely missed Amy and Naomi of Sheffield's Geisha House). This must rate as my best ever punt in Manchester barring parties. Nichola is a superstar in the making, and Mandy already is one. Just hope I'll be able to try and recreate the experience next time I up in the North West.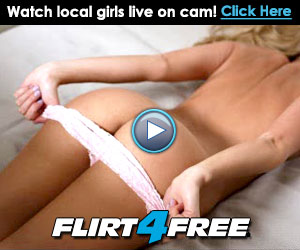 Watch Local Girls Live on Cam