No. 37274 - Published 4 Dec 2003
Review of Zoe of Manchester
Details of Service Provider
Live Cam Girls
These live models are online now - just click an image to go straight to their chat room
The Premises
Sandy's at Prestwich, the Oriental room. Well described in loads of FRs, only comment I'd add is that the showers seem to have lost their desire to kill you lately and have become places to wash rather than play Dodge the Killer Spray. Busy as usual, but could have seen any of the girls on within half an hour or so and had a quarter of an hour wait for Zoe so not at all bad.

The Lady
Very attractive lady of around 30, tanned, blondeish hair in a bob type cut. Slim overall and very leggy, nice boobs, great bum. Outstanding feature is that Zoe has wonderful skin, like stroking the finest of velvet. Quietly spoken and chuckles rather than giggles, has a lazy smile that's really sexy. Isn't the sort of girl who bounces in and talks your head off, but she is friendly and intelligent with a pleasant personality.

The Story
This is a girl who knows her business and sets out to make sure you enjoy yourself start to finish. Zoe walked through reception and I noticed then that she had a smile and hello for all the guys in there, and joined in a conversation I was having quite naturally. I've always thought the self-confident girls are the best to pick, and this proved to be the case. Zoe joined me with nice timing just as I'd finished drying myself, gave me a nice kiss and asked me "what are we going to do today then ?" with that lazy, oh-so-sexy, smile. I don't really believe in the "girlfriend experience" which Sandy's claims as one of Zoe's specialities, I do however believe in a mutually sensuous time, and Zoe's attitude throughout fully delivered on the promised experience. She laid down so I could give my fingertips a treat and massage and stroke that wonderful skin, I don't know if she's a cat-owner but Zoe has a delightful purr when she enjoys something and that too is sexy as hell. I don't inititiate kissing with WGs but every time I got in range she grabbed me for a snog, and this lass could kiss your face off and seems to try to do just that. Bugger it, I thought, let's go for an all-over nibble. So it was nibble, kiss, snog, purr, snog, kiss, nibble and my God it was fun. Well, time, moves on and Zoe tells me it's time she did something for me and asks if I want some oral, which poses a bit of a dilemma. How do you politely tell a nice lady that actually you just want to shag her like a hyperactive rabbit ? Either Zoe is very intuitive or the glazed look of lust I was no doubt wearing was a dead giveaway, either way she cottoned on, put my condom on and hauled me down for a missionary. Frantic, thrusting, probing, circling and rythmic... and that's just the snogging, Lord alone knows what my nether regions were up to 'cos it was chaos down there. Reluctant as I was to give up on the snogging I managed to gasp out a request for a doggie finish, which is my fave to finish in even leaving aside the excellent visuals of Zoe's bum as a factor. So that's where we finished, and be damned to girlfriend experience, the best working girl experience is the girl who squeezes you tight and prolongs your orgasm so long that it's you that calls for mercy first... and Zoe is one hell of a star that way.

To sum up, a top professional who, in half an hour, can take you from friendly and companionable, through sensuous and end up at frantic and explosive. "Girlfriend" experience ?
I wish.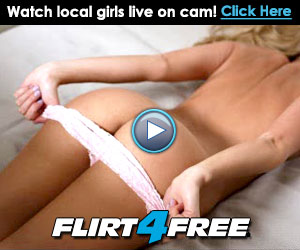 Watch Local Girls Live on Cam