No. 43766 - Published 28 Jul 2004
Review of Jordan of Manchester
Details of Service Provider
Live Cam Girls
These live models are online now - just click an image to go straight to their chat room
The Premises
Sandys....friendly receptionists, great leather sofas (wish they had those in the rooms lol!!) well decorated rooms, in short the perfect venue..oh and i know it doesnt get commented on alot but its nice to see not only a good selection of magazines but also the daily papers, it just adds to that classy proffesional air, less of a parlour more a club!!
The Lady
Where to begin, this is one sexy lady, fantastic dark hair, beautiful face..those eyes!!! and a great smile, perfect deep tan and THE most amazing body and not just in the chest area...oh those breasts heaven!!...but if you can tear your eyes away from them you can also enjoy her sexy legs, stomach, bum she truely has it all STUNNING!!!

Just laying on a bed chating with this woman is a treat!!! especially as she has a fantastic personality to compliment the view!!
The Story
This was my second visit to see Jordan after seeing her the previous Monday. It was the total enjoyment of that earlier visit, as mentioned in my last review, that sent my hurrying back for more. This was the first time had i built it up to much in my mind, would this second visit be a good or would the sheer weight of my expectation ruin it for me.

Well at the end of the visit i found out i was right, that this visit wasnt like the last...it was EVEN BETTER!!!!!

My last review said that Jordan was pretty much my perfect woman and this visit just confirmed this. She has a wonderfully friendly manner that comes over more as warmth and charm rather than forced or over the top, shes funny and a great listener (and i mean listening in the not the paying attention, asking questions, having ideas of her own way and not the just sit there silent while the guy just talks way) which means with my propensity to chat (ramble lol) we did talk alot!!! and it was just as enjoyable as the action stuff! She is also very considerate (again its the little touches that really set her apart) passing my coffee, popping a pillow behind my head as i sit up to chat..even helping me with the water cooler on my way out as i stand there looking bemused (well after the hour i just had im suprised i could even stand!!)

She also gives a great massage, this lady actually knows what she is doing here!!! knowing just the right spots to hit..lord she even does this better than anyone else!!! She then segways onto other things with kisses down your back, the rubbing some other things down your back as well, a nibble on your ear..after that combo your just dying to turn round!!!

When you do your are greeting by a body that your just dying to explore and when it comes down to these main events its AGAIN the little touches , as mentioned before she is very tactile and the way she just casually strokes you as you chat and then the way she clasps you to her during the action are fantastic, stroking the back of my head, the little kisses to my inner thigh god they really do it for me. The rest of her technique is also amazing, while i just LOVE giving oral (especially to Jordan!) ive never been a total fan of recieving it, though i think she might be changing my mind on that, dont ask me what it is she does but it just feels different and thats in a good way...a very good way!!!! At the end of this hour like before i felt totally drained and yet very happy and eager for more!!

Ok this is another lengthy and very flatering review, but this is just my honest opinion and a reflection of how much i enjoyed my visit, i will qualify it again by saying that Jordan is MY type, she doesnt just float my boat she sends it to the moon!!! Overall she just makes you feel special when your with her and needless to say im going to become a regular. Jordan all i can say is THANK YOU and see you soon!!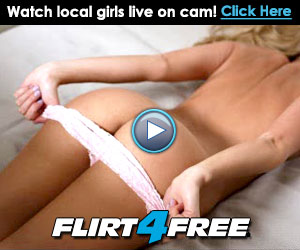 Watch Local Girls Live on Cam