No. 62360 - Published 10 Mar 2006
Review of Bailey of Manchester
Details of Service Provider
Live Cam Girls
These live models are online now - just click an image to go straight to their chat room
The Premises
A comfortable and pleasant environment, enhanced by friendly and helpful staff, with whom clients can have an open and helpful conversation about the girls and their specialities.
The Lady
Bailey is nothing less than a work of art. Her skin is lightly tanned and velvety; her face, hair and breasts are extremely pretty and very natural in appearance; and her body is a perfect combination of firm muscle and feminine curves. Her greatest strengths, in my estimation, would be her beautifully contoured legs (I?ve always been a leg man) and her firm tummy and delicious navel. But oops, I?m forgetting the best feature of them all: of the many women I?ve had the pleasure to go down on (do please pardon the boast), she almost certainly has the most mouth-watering and deliciously-shaped pussy of them all. It truly is wonderful beyond words.
The Story
I?ve got a beautiful wife and a sexy girlfriend overseas; but circumstances often get in the way of arranging time for pleasure. I therefore couldn?t wait any longer, and made my first trip to Sandy?s since last November, when I had an excellent time with the lovely Priya.

This time, however, I did not arrange an appointment, but thought that it might be interesting instead simply to show up and make a decision on the basis of who gave me good vibes and how I felt once I was on site. (This strategy can be risky and has backfired once in the past; but I think I learned the right lessons from it.) The strategy worked beautifully this time; for if I had booked earlier, I would have missed Bailey, who was not on the rota for Tuesday but came in only because two other girls were ill.

I stumbled upon Bailey in the corridor, had a brief and very pleasant exchange with her, and quickly decided she would be a good bet. In addition to being physically gorgeous, she has a warm personality, seems genuine, and is very easy to talk with.

When she came into the room, I really did feel almost overpowered by the combination of her beauty and sex appeal. I asked her how she felt about the possibility of us spending the entire time with me going down on her; and she seemed happy with that. Although normally I like to kiss a girl all over very patiently before teasing her pussy and then diving in, I moved toward the sacred space more quickly than usual with Bailey. I think this probably made it a little more difficult for Bailey to come ? sorry about that, love ? but it also tells you how special her pussy is: I simply felt driven by the tight and muscular appearance of that perfect box of hers to maximise the time spent kissing, licking and sucking it.

While going down on Bailey, I felt that she and I established a very satisfying connection. I started gently, something she appreciated, and then built up the pressure to a point where I thought it appropriate to ask whether I was being too rough. She was very good about helping me to know what she liked; and when I slightly decreased the pressure at that point, we got into a beautiful groove that had her on the edge for 15-20 minutes. Because Bailey didn?t fake an orgasm, and because I do know how to eat pussy (I?m not the biggest stallion in the world, but I do know how to give pleasure), I have no doubt that her gasps of pleasure were genuine. She encouraged me repeatedly by gasping and saying things like, ?Ooooh, that?s lovely?.

My only regret about this experience is that we ran out of time before Bailey could come. But even in that connection there was a great reward: because she was so close to coming for several minutes near the end, both of us were so into the action that we missed the knock at the door. And since I was enjoying her beautiful scent and taste so much, I seriously thought about paying her for the overtime.

Bailey is so beautiful and sexy, and her pussy so sweet and tasty, I found it difficult at several points to resist the temptation to fuck her. Going down on her was a fantastic turn-on, and I fully intend to do it again. (Indeed, I?ve got a pretty good hard-on just thinking about it right now.) The next time, though, my ideal would be to spend a lot more time talking with her and getting to know her at the beginning; then give her a relaxing massage; after that go down on her and get her to come not once but at least twice on my face; and finally get my cock deep inside that sweet pussy of hers.

Bailey is someone I would love to know better and could enjoy spending a lot of time with. She is a very warmhearted person who deserves great respect and should be treated gently. And so, to Bailey herself, I say ?Thank you, beautiful, for a fantastic time; may all your customers give you the love and appreciation you deserve.?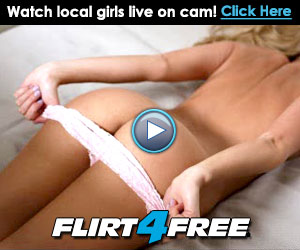 Watch Local Girls Live on Cam