No. 63678 - Published 24 Apr 2006
Review of Candise of Manchester
Details of Service Provider
Live Cam Girls
These live models are online now - just click an image to go straight to their chat room
The Premises
A clean, comfortable and pleasant environment, greatly enhanced by friendly and helpful staff.
The Lady
Whenever I?m in public and see a beautiful woman, I try to be subtle about my glances; but if I saw Candice in the city centre or at my place of work, I would jump up and down and shout uncontrollably, like someone who had either just seen God or been healed of a terminal illness. She is truly extraordinary. Although her photos on Sandy?s website have charmed my eye and aroused my curiosity for months, no photograph can adequately capture her very wonderful combination of feminine curves and shapely muscles. And her highly expressive, interesting and beautiful face is just as good as her body. She also has very sexy and deliciously contoured feet and hands. At 5?5?, moreover, she just happens to be the perfect height for me. On the whole, Candice is one of the most attractive women I?ve ever seen.
The Story
I arrived around 2 pm without an appointment, hoping primarily to see either Candice or Jamie Lee, but open to having my mind changed by observing and interacting with one or more of the girls on site. When I bumped into Caitlin shortly after entering, I almost made a decision at that point; for she has a great figure and a naturally beautiful face.

I quickly gathered from Sue (the receptionist) that Candise was booked solid until 4; and after looking afresh at her beautiful unblurred photo on the wall in the reception, I felt gutted by her unavailability.

My disappointment was largely cured by the news that I could see Jamie Lee for 30 minutes at 2.30. But while I was waiting for that appointment, Candise waltzed into the reception at the end of one of her sessions. Our eyes met; she exuded a outrageous sense of fun, self-confidence, and flirtatiousness; and I then knew that I would be a fool not to book with her for 4 pm, a full hour after my time with Jamie Lee.

To say that Candise was well worth the wait would be an extreme understatement. My time with her was a delicious mix of exactly what I was wanting and what I could never have anticipated, of wish-fulfilment and charming surprise. As I had hoped, she was happy to begin with some light affectionate touching and conversation that continued the mood of playfulness but also included some very serious and personal exchanges. During this phase I was pleased to discover that Candise is a sophisticated and appealingly complex person who is very attuned to other people?s feelings and needs. I was especially impressed by the way she was able to read my body language; and I quickly found myself feeling, with a great measure of excitement and satisfaction, that I was with someone who would not only provide an hour of sexual fun but also offer a rich form of interpersonal and even intellectual stimulation.

From conversation and gentle touching we moved onto the bed, where we hugged each other close and kissed deeply and passionately for several minutes. Candise is an amazing kisser. For several minutes she kissed me with what seemed like greater feeling and intensity than most of the women I?ve been in love with could muster (and most of them have been very good!); and she even managed to combine the great kissing with a number of appropriate little intimacies ? sweet nothings and whisperings ? which took the whole experience onto a higher level for me.

After that initial phase of kissing came one of the many delightful surprises of this visit. Because I love to spend a lot of time going down on my lovers and almost always manage to do that either before the woman gives me oral or before penetration, I was caught off guard by Candise?s smooth and irresistible transition into a round of fantastic oral on me, with those gorgeous eyes looking up at me often enough to drive me mad.

Then it was both of us on our knees for more great kissing and cuddles; then lying down with me kissing and licking Candise from her ears down to the inside of her thighs; and finally, repeatedly circling, teasing, and breathing warmly on her increasingly tormented pussy. By the time I got my mouth and tongue planted firmly against her delicious flesh, she was thrusting and grinding so enthusiastically I thought she was going to fuck my face off.

Candise and I then worked hard and with great pleasure for around 30 minutes to get her to come; but alas, although we got very close, we never quite got there. Now that we know one another a little better, I think it could be better next time ? for Candise, that is, but it couldn?t be much better for me, except of course that I would love to see her come not once but dozens of times. But just as important, Candise did a wonderful job of communicating her appreciation, by calling out my name, gasping, moaning, giving appropriate instructions, describing in detail what I was doing, and sometimes even cursing me and telling me I?m a bastard. I loved it.

As our time came to a close, there were a couple of special moments that were intensely visual and highly memorable for me. One happened when Candise had me in her mouth while she worked herself over manually, a moment when I looked from my position above her head down the length of her body and found myself stunned by how beautifully formed her waist, thighs, calves and feet are. The other moment took place afterwards, as I was getting dressed and Candise was comically posing and showing off her voluptuous but very smooth shape from the side, a moment when I genuinely thought I?d never seen a more intoxicatingly beautiful woman in my whole life.

I could go on. But for now I will close by saying that although sixty minutes doesn?t really allow one to connect on every level with a person you?re meeting for the first time, Candise came as close as possible to making me feel that I?d gotten to know her on several different levels. The sex with her was amazing; but it was only one delicious part of beginning to connect with a very fascinating and lovely woman. If you?re looking for something like a rich and holistic encounter that of course includes good sex, you wouldn?t be able to do better than Candise. She?s not only an exceptional lover but also a brilliant actress, hilarious comedienne, psychotherapist, wounded healer, Renaissance woman and all around genius. If you have the good fortune of being able to book with Candise, be sure to savour, respect and worship her. She?s a genuine goddess.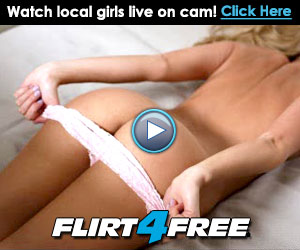 Watch Local Girls Live on Cam