No. 66954 - Published 26 Aug 2006
Review of Sonia of Manchester
Details of Service Provider
Live Cam Girls
These live models are online now - just click an image to go straight to their chat room
The Premises
Clean, safe. Reported many times before.
The Lady
Has changed her appearance considerably, and (in my opinion) to the better, since her photographs were taken for the Arabesque website. Gone is the frizzy-style style of hair-do, which is now straight, soft and shiny black. No longer is she wearing the bright red lipstick that she used for the website photographs, but instead her lips look far more natural. The photographs made her look "tarty", but now I would describe her as more "classy", very attractive in a "girl-next-door" style.
The Story
A brilliant session with a very nice girl. Together, we co-invented "JSR", which I believe is bound to become popular amongst enthusiasts of the GFE. But more about that further down the page.

The session started with Sonia stripping right off to reveal her attractive slim body and her pert, perfectly shaped, streamlined breasts. She then set herself up to give me a relaxing massage, chatting about this and that as we went. As she reached the end of the massage, she asked me what I would like to do next. I replied that I was a simple GFE man, and would like to give her a massage, then have a bit of kiss and cuddle, leading naturally on to normal sex in the missionary position. Simple as that.

She lay on her front for me, and I started to give her the massage. I like to do this because, if I manage to do it well, it can (sometimes) make a masseuse really hot for me. Not always, but sometimes it really does work. In the middle of the massage, I decided to give the back of her neck a little tickle with my finger tips - that sometimes works. It turned out to be very effective indeed on Sonia. She relaxed completely, closed her eyes, and a contented little half-smile crept over her face. So I carried on with the neck-tickle.

Looking at her naked, totally relaxed and almost asleep on the bed in front of me, and particularly looking at her half-smile, I suddenly came to realise that I had grown a giant stiffy. It must have crept up on me - these things do happen sometimes. I started to have an intense desire to give the sleeping beauty an intimate body-to-body massage. Copying what a skilled masseuse might have done, I supported most of my weight on my knees and elbows, and using the lightest of pressure, rubbed my chest slowly up and down Sonia's back. Delightful feeling of skin against skin. Sonia woke up (if she was asleep) and seemed to be enjoying the feeling as much as I was. She started to wriggle her back slowly in sympathy with my own movements, much as a cat does when it is being stroked.

All this time, I was a bit self-conscious about my erection, and tried to support myself so that it was not pressing into her bottom. That, I thought (rather illogically), would be very rude. But then she twisted her head around and seemed to want to be kissed. Who was I to refuse such a request from a beautiful woman? But the only way I could do so was to release some of my weight from my knees and elbows, so that my hips were lowered and my erection found a warm and soft home resting on her left buttock. I hoped she would not notice the erection, but of course she did. Without making any comment on it, the little minx started to slowly, and very provocatively, move her bottom up and down, and from side to side. Barely an inch of movement in either direction, but it was enough to really get me going. We continued kissing, but I had to get off her after a minute or so, otherwise I would have cum over her bottom, and that would have been unspeakably rude of me. So we had a kiss and cuddle in a more conventional position, to calm me down, before resuming the erection in left buttock position. This time, I only lasted 30 seconds or so before I had to get off her again, to prevent a premature explosion. It was time to finish off, which we did in missionary position, still kissing from time to time as we made love.

What a brilliant session! I have a stiffy now, just thinking about it.

What I have described is basically a reverse body-to-body massage, but with the addition of some very clever movements of the bottom coming from Sonia. Incredibly sexy. As far as I know, I am the first punter to describe and document this extension of the GFE technique. I have desided to call it the "Juan-Sonia Rub", or "JSR", after the Punternet name and Working name of the co-inventors. It is so sexy that I expect it to catch on rapidly amongst GFE enthusiasts. The only exponent of the art, at present, is Sonia. But no doubt she will soon teach the other girls at Arabesque how to do it and be the sexiest girl in the world.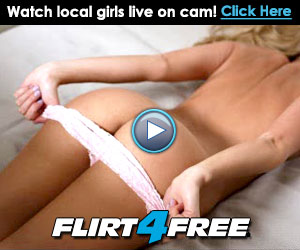 Watch Local Girls Live on Cam