No. 70942 - Published 19 Jan 2007
Review of Juliana of Manchester
Details of Service Provider
Live Cam Girls
These live models are online now - just click an image to go straight to their chat room
The Premises
I really like Sandy?s for the choice of exceptional women they have on their books. Lately I?ve found some of the services a little rushed, but all in all I keep going back so they must be doing something right. It?s not always easy for me to leave FRs these days, but I thought I?d leave one on Juliana. I was put in the room downstairs which is a little crapped, especially when you?re with a tall girl like Juliana.
The Lady
A tall, leggy brunette with a very attractive face. All in all a very nice looking lady.
The Story
This was a strange punt. I called in on the off chance to see who was available. The only girl not busy was Julianna. I?d read good FRs on Juliana and a quick glance at her list of specialities confirmed that I would book her.

Juliana was very prompt and arrived in the room as I was drying off, so that was a good start. I got on the bed face down and Juliana straddled me for a quick rub ? I say rub, but it was more of a squeeze across my shoulders.

I turn over and opted for OWO. Juliana?s oral technique on me was pretty gentle with some good use of her hands. It did seem a little short, with Juliana reaching for the condom after what only seemed a few minutes. I did ask for a 69, but Juliana doesn?t do this apparently, despite previous reports to the contrary. If I?d known the OWO was going to be so short I would have probably opted to save the extra tenner. The condom was placed on and I thought I was pretty erect, Juliana didn?t seem comfortable and after only a few bouncers in cowgirl she jumped off removing the condom. I was a bit surprised as we hadn?t really got going especially when she asked if that was as hard as I got. By the look on her face, I?m not sure if she was genuinely concerned and wanted to make sure her service was good, or she was worried it would take longer to get me out of the room. Hopefully it was the former.

Despite not receiving 69s she did receive O, so I set to work, but Juliana seemed to keep her legs fairly rigid so access was a little limited and as I mentioned above, the room was too small to accommodate both her and I lying down in single file. It was pretty uncomfortable, so this time I was no where near hard. Juliana tried for a few minutes to breathe some life back into the old fella, without too much success. Again, she seemed to get frustrated and told me to ?come on,? which didn?t help. This time I did feel like she was worried it would take longer to get me out of the room.

In the end I asked her if she kissed, to which she replied she did, so she finished me off by hand. It would have been nice to have been kissing from much earlier in the punt, not at the end.

I got the feeling she couldn?t wait to get out of the room quick enough and left me half dressed. I?m not sure what I did ? I showered, I?d brushed my teeth that morning, put some gum in before the punt and Juliana even commented how nice I smelt. Maybe I?m just one ugly bastard.

As the old saying goes, ?I think we just didn?t click,? which is a shame as she?s really nice looking. I was hoping to receive all the good stuff I read about in other reports as a matter of course, but they never really materialised. I guess that?s the beauty of the lady?s discretion. Thinking about it, the same thing happened with Sasha sometime ago, but I never got round to leaving a FR.

I was a little concerned at my performance, or lack of, so later on in that afternoon I decided to get some more cash out and pop and visit Dempsey over at WFB. Although she didn?t know it she put all my performance fears to rest.

There?s one more thing that?s been on my mind for a while and this isn?t just about Juliana or Sandy?s. On quite a few occasions after a session in the room and after lots of reverse O and maybe you?ve come on her tits, the girl gives herself a quick wet wipe and gets dressed. I?ve seen girls do a quick turn around, leaving the room, get back to reception for a couple of minutes and are off to the next punt whilst I?m still in reception making my way out. I can see there?s no shower facilities and they?re still bone dry, so where do they get washed and de-jizzed? Punters are expected to shower before punts, so why not the girls? Granted some girls shower after a punt (I think Martine was the last one), which I personally like to see, but these are the exception rather than the rule.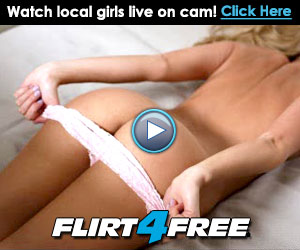 Watch Local Girls Live on Cam