No. 81838 - Published 20 Apr 2008
Review of Cameo Party of Sheffield
Details of Service Provider
Live Cam Girls
These live models are online now - just click an image to go straight to their chat room
The Premises
Cameo were holding their second all-inclusive party with twenty tickets available (purchased in advance) at ?150 each. I had read about the original Cameo party here on Punternet, and just had to see this for myself as it sounded too good to be true... it wasn't!!

According to Chloe (Hostess) all twenty tickets had been sold, but none of us that were there counted more than fifteen chaps.

But never mind us... there were eight absolutely gorgeous girls.

Not only was this one of my lifes most extraordinary experiences (how many men can say they have had sex with five stunning women in one night??), but the ladies were warm, welcoming, and there was even food and alcohol for everybody laid on for free... a very special evening indeed.
The Lady
All eight ladies were gorgeous - I relly mean that - young, attractive, warm and very welcoming. One young lass had a bit too much to drink, bless her, and retired to a bed early, but the other seven was sexual stalwarts of the highest order! Truly amazing!
The Story
First of all let me say that if you are the kind of chap who has any inhibitions whatsoever about having sex in a room with ten other men watching you, then this is definately NOT for you!!

Here's how it works... the girls warm up with some games, rolling of dice and roll-playing etc., and then, bored of this, everybody - and I mean all the men - get naked as the day they were born!! (Yes, all together, naked, in the same room!!)

If you were the kind of lad who never wanted to get undressed in the showers after football, then forget this, because you will not like it at all. However, all of us were okay with it, got on well with each other, there was no macho-hogging of the girls - actually, quite the opposite - the girls pretty much controlled everything and made certain (as best as I could tell) that every man there was well and truly satisfied, as sex-a-plenty was everywhere.

Imagine an orgy of fun, sex and excitement - that's pretty much what this was all about.

From 7:30pm onwards, people made their way to the various rooms at Cameo and had sex with any girl that they liked. Sometimes the girls were having sex with two men at once, sometimes the girls were having sex with one man and another woman... you get the idea.

Of the eight girls that were there, I had sex with five of them, all were wonderful, all were amazing and of course all of them plainly love sex and what they do.

I don't want to single anybody out for special attention simply because the five girls that I did have sex with were all wonderful and the three that I didn't... well, I'll catch them next time. But let me just say this, that by 10:00pm the number of chaps had dwindled quite a bit, some deciding to leave early???? (Can't quite imagine why fellas... but there you have it??!!).

Meanwhile, I was still going strong at 11:00pm with a couple of other stay-hard studs still enjoying their ladies as well.

By the end of the evening, the food was all gone, the beer was all gone, I think the condoms were all gone too!! (My cum was all gone for sure!)

By then, I had drunk quite a bit of alcohol and was way past driving home, but I had wisely decided to stay the night in Sheffield at a local B&B (which incidentally, the ladies had recommended to me when I popped in to buy my ticket in advance), and would you believe it, after the fun evening was all over, one of the girls even gave me a lift back to my B&B in her taxi home, gave me a great kiss goodbye and wouldn't even take a dutch on the taxi fare!!

Now that has to be something special, eh??

I'm very reluctant to write this report because I don't want to give the game away to too many chaps out there, but I've watched for a couple of weeks now, and seen that none of my fellow punters on the night have written anything, and somebody just has to explain how fantastic Chloe, her girls and Cameo are for putting on this incredible event. Roll-on the next party, I say.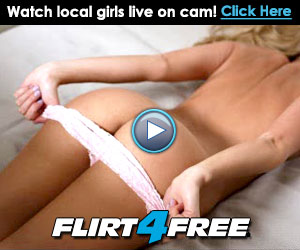 Watch Local Girls Live on Cam