No. 84839 - Published 7 Sep 2008
Review of Arabesque Party of Manchester
Details of Service Provider
Live Cam Girls
These live models are online now - just click an image to go straight to their chat room
The Premises
I'm not gonna go into detail - clean, tidy, functional... It's not palatial but then it is definitely not as run down as some reports suggest - far from it. The rooms are comfortable, plenty of mirrors, all the showers work and - shock, horror - they even have hot water to complement the hot, hot girls!
The Lady
Lara: The phrase "her photos do not do her justice" was invented for this girl. She does not resemble her pics at all! Her photos are most unflattering. She looks shapeless and uninspiring. But in real life - WOW! Feminine curves, great boobs, big brown eyes, lovely soft kissing lips, perfect features... Lara did not even appear on my radar going into this party... take her or leave her was my attitude... but the girl who revealed her name to me as Lara - well, she featured on my radar for the majority of the 5 hours!

Lisa: Not a lot left to say about this girl. Tall, great body - shapely, nice boobs, raunchy as hell... strong in body and even stronger in mind. What Lisa wants, Lisa gets!

Mandy: Very slim... as in her pics.

Naomi: short-ass with a great figure - big boobs, shapely ass... cute features... entusiastic- lovely!

Toni: Petite, dark hair, attractive. small boobs, lovely responsive nipples.

Kelly: Nothing like her photos - she's filled out significantly giving her a cracking pair of boobs resplendent with big nipples.

and - observing - Scarlet - a babe with a capital B, A, B and E! Sharp, bright, intelligent and tasty!
The Story
Arrived on time but was near the back of the booking in queue... I had to really bite my lip as I watched the other guys being led out to the lockers... eventually it was my turn - kit off, kit in the locker and off I went!

Lara got my attention first (not that I knew she was Lara - she looked stunning and the Lara in the pics did not look like this tasty assed stunner). Lara enthusiastically delivered some oral, I then gave her a little of my own and then - on her instructions - presented myself for the condom... recognising this was going to be a marathon and not a sprint, I pumped away for a few minutes and then reluctantly made room for someone else as I went to play the field - but I was far from done with the lovely Lara. Lara stole my attention for the most part and I was happy to let her have it... anytime she wants! She's got great reviews but far fewer than she perhaps ought to have... she's one of the longest established Arabs girls and in my opinion up there with the very, very best in business!

Mandy came next... not exactly my type but my god was the sex good! She's vocal, enthusiastic and gives the impression that she;s loving every thrust. She pulled me in close, deep and gripped me tightly with her legs... Mandy had me twice.... I'm often a vigorous, hard "lover" - Mandy, despite her fragile look, took me and devoured everything I had to offer... good stuff!

Then it was Kelly. Kelly was right up there on my MUST SEE list... but I was disappointed. Not in her looks - even though she doesn't look like her pics - she still had a great look - those tits alone!! Unfortunately we just didn't click. No criticism on her part it's just an example of how it's all horses for courses... and Kelly wasn't my horse for this course and I'm sure I wasn't her horse either! Cannot fault this girl though... I don't think I saw her take a break all 5 hrs... she was absolutely insatiable!

Naomi... lovely lass... great looks - cute and her body... right up my street. I had a lot of fun with Naomi but unfortunately our paths always seemed to cross when I was in "recharge" mode... I look forward to seeing this little dynamo again sometime soon, we have unfinished business...

And talking about unfinished business - Lisa! Lisa said she was gonna save me for last - and I was happy to let her do that although we tangled a few times in the run up to the final hour or so... and my god is this girl amazing! Totally amazing! Lisa's reputation really precedes her and she really is "all that" and more. She was absolutely rampant! She was like a whirlwind around the place - squirting wherever she could on whoever she could and her enthusiasm just swallowed you up whole. She is demanding, full on, goes at it like a train - jot just any train but one of those Japanese ones that are/used to be the fastest in the world (I'm not a train spotter, by the way!)... Sadly, I couldn't hit the high note with Lisa - I was a spent force - as she said - my eyes were obviously bigger then my belly!

And then there's Toni... This girl gave me the best oral I have EVER had. I felt every bit! And that's rare for me... as I've got older I've become less inclined towards oral... but oral with Toni was a revelation - sloppy, deep, sensual, fast then slow, plenty of tongue, scution... I just can;t put my finger on precisely what it was but she's the best I've had and I only wish I'd found her lovely little mouth right at the outset! Sex was also fantastic- small, petite and tight...

This party was everything I imagined it would be and more. It was quite simply the best I've experienced - and I've tried a few. Arabs has had a rough time of it at the hands of rumour mongers and spoilers recently - the last 6-12 months saw them sink to new lows - despicable lows... Whatever the motivation for that, it is clear that Janet and the team really do deliver the goods! Long may it continue! Janet really runs a tight ship - looks after her girls but also respects the customers. A difficult and rare balance! 10/10!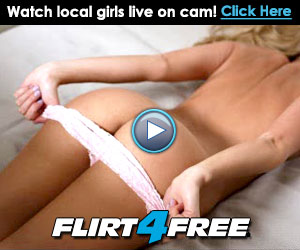 Watch Local Girls Live on Cam