No. 85394 - Published 29 Sep 2008
Review of Jade of Manchester
Details of Service Provider
Live Cam Girls
These live models are online now - just click an image to go straight to their chat room
The Premises
Sandy's Superstars in Prestwich - all been said before.
The Lady
Tall, young, slim.
The Story
I can't believe that I am writing a negative review for Sandy's Superstars after all the positive reviews for this institution of the Northern Punting scene, but sadly (for me) this can only be a negative field report.

I had been planning a trip to Manchester for a while, and had decided that as I was in the area that I had to visit the famous Sandy's Superstars for the first time. I had wanted to visit on Friday, but ended up only being able to make it to the parlour on Saturday morning. I really should have booked ahead, but only made my decision to make a morning visit at the last moment, so I turned up at the parlour without a booking.

I asked about the availability of Martine who has had good reviews, but she was not at the parlour until about an hour later. Amy who also looked good with great reviews was not available, but I was told by the receptionist that Jade, the new girl was free straight away. I was very reluctant to choose Jade, as her picture did not appeal to me as much as the other girls, and she has had no reviews, but out of time restraints I felt I had no other option than to chose Jade; I wish I had not!

I was sent to room six downstairs, which was very small, feeling like the cupboard under the stairs! I did not see Jade in the flesh until she entered the room, but she did seem very attractive to me, if a little tall for my personal preference. Jade was surprised that I had not already taken my clothes off, but I did tell her it was because it was my first time at Sandy's so was not aware of the usual procedure - and this is where things started going wrong.

Almost the first thing Jade told me was that she was tired (something she told me about 15 times in the next 15 minutes - not very sexy). She stood looking at herself in the mirror for a couple of minutes, looking right past me and never looking me in the eyes, before climbing on the bed. I joined her on the bed, and asked about Jade's do's and don'ts, being a courteous guy, I like to know the girl's limits and to know what she does and doesn't do, so there are no nasty surprises for me or the girl! She seemed very confused about the question I had asked, so I had to spell it out a bit for her: does she do OWO, A-level, etc? Conversation was a bit of a problem.

Finally I lay back on the bed and she began cleaning my dick with wet-wipe after wet-wipe, she must have wiped my dick with about 15 wet-wipes, despite my penis being very clean as I am meticulous about my personal hygiene. I told her that the experience was turning from an erotic one to being more like a medical examination, and whatever arousal I had achieved through Jade's hand job, was soon subsiding!

Eventually she started to suck my dick, with no eye-contact and with poor technique. I was not feeling very sexy or aroused as Jade seemed to be going through the motions. She continued to wipe her mouth with tissues, telling me she had a 'thing about sucking dick' - bad luck you chose to work in this business then, I thought! She also kept telling me how tired she was, which was starting to bore me too. I asked her about CIM, which she told me was another ?30, so I decided not to bother with CIM.

I then thought things would liven up in we tried a 69, but again I felt a lack of effort from Jade. As a last resort I laid Jade on her back and ate her pussy. By this point I had lost all interest as Jade had gone very quiet, and I thought that maybe she had fallen asleep. She had not, which was a surprise considering how tired she was, but I decided to cut my losses and bring our failed attempt a sex to an early and as dignified end as possible. I told Jade that I was not 'feeling it' with Jade and that there was no chemistry or attraction of any kind between the two of us. I can't blame the girl for not fancying me - I'm not the best looking guy in the world, but that is kind of the reason why I punt at all - but I am not the worst looking guy in the world (I was not even the worst looking punter in the reception at Sandy's that day!) - and it is Jade's job to make blokes like me feel a bit better about themselves by acting and at least pretending that they fancy you and that they want to give you a good time - otherwise, don't choose this profession.

Jade seemed genuinely confused about why I had chosen to end the punt, and she tried to persuade me to at least cum to finish the session. She wanted me to tell her why I wanted to stop, but I did not have the heart to tell her the truth - that I thought her service had been so poor, that I, a bloke who has gone 3 months without sex, felt all my sexual urges disappear in the space on 15 minutes with her!

Perhaps Jade was just having an off-day - I hate to be cruel, but I personally would not recommend Jade to anybody after her performance. I don't think I will visit Sandy's again either, which won't be difficult as I live in London, but from now on I will stick with my favourites in London, especially the oriental escorts in London who really know how please their client. I quit white girls after this experience.

Sorry for the long review.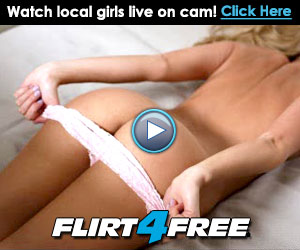 Watch Local Girls Live on Cam