Knightsbridge
Nordic Massage
Service Provider Category: Independent EscortClick here to report a concern about this profile
About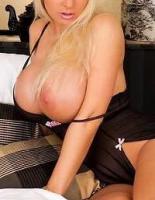 Sophisticated, elegant, Norwegian, masseuse will take your pain away, and give back your youth in a super relaxed atmosphere, elegant apartment in Knightsbridge, 9am to midnight, 180 incall 220 outcall. Voluptuous natural blonde with heavenly touch, and exotic oils from Tahiti, no rush. Please call me
Personal Details
Ethnicity: White
National Origin: Europe
Age: 29
Contact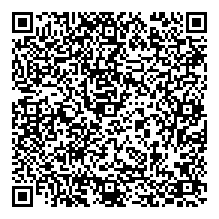 Likes
The following are some things this provider sometimes enjoys with other consenting adults. These items are not being offered in exhange for money, the service providers listed here charge only for time and companionship.
Breast Relief
Intercourse - Oral
Intercourse - Vaginal
Kissing - French
Lunch/Dinner Dates
Massage - Sensual
Massage - Therapeutic
Oral - CIM
Overnights
Prostate Massage
Reverse Oral
Striptease
Tie and Tease
Travel/Extended Dates
Uniforms
Visits - Incall
Visits - Outcall
Basic Hourly Rate: £200 - some services may be extra
Keywords
Blonde
Mature
Athletic/Toned
Curvy
BBW
Tall
Super Busty
Natural Bust
Non-Smoker
English Fluent
Pubic Hair - Natural
Tattoos/Piercings - None
FAQs
Q: Arabella Off To Las Vegas. Last Ten Days !
I am available 24/7 at your service, I make your dream come true. I give you more than you expect. I have secret techniques for relaxation, special Hawaian oils to take your stress away from your business days. White lingerie from the line Victoria secret. A glass of champagne and soft music will welcome you. I guarantee you will come back for more, I love to be your Thanksgiving and Christmas gift. Please call me. Love Arabella. 07941505982
Q: Arabella Back From Las Vegas At Your Service 07941505982
I am sure want a very long relaxing massage after all Christmas and New Year festivities. Im here at your service, very toned and very tanned from my exciting holiday at the Mirage hotel in Las Vegas. I got new sensuous oils from USA which can send you on sexual abyss. My new bikini and sexy maid outfit will ask you for more.

Happy New Year to you, please dial my number and you have no regrets.

Xx Arabella

07941505982
Q: Super Busty Arabella, Sensual Unrushed GFE 07941505982
Enjoy a voluptuous busty, sensual massage. I'm here for you with new techniques and special sensual oils who will relax you, that you will ask for more and more. Time is no limit. My new massage, sexy outfit will entice you and surprise you. Please come alone and let's have fun. I will give you all my attention, I make you my king. Your desires are my orders, 200 incall 220 outcall, hotel visits welcome. 07941505982


Touring in Arizona USA from 15 May until 30 August - contact phone while in USA: 480-321-6801


Xxx Arabella
Calendar
This provider's special events, tours, etc. Click on a calendar item to see its full text
Mon 17 Feb 2020 — Mon 24 Feb 2020
A R A B E L L A Off To Las Vegas, Last Ten Days 07941505982

Enjoy a voluptuous busty, sensual massage. I'm here for you with new techniques and special sensual oils who will relax you, that you will ask for more and more. Time is no limit. My new massage, sexy outfit will entice you and surprise you. Please come alone and let's have fun. I will give you all my attention, I make you my king. Your desires are my orders, 180 incall 200 outcall, hotel visits welcome. 07941505982

Mon 17 Feb 2020 — Mon 24 Feb 2020
A R A B E L L A Off To Las Vegas, Last Ten Days 07941505982
Enjoy a voluptuous busty, sensual massage. I'm here for you with new techniques and special sensual oils who will relax you, that you will ask for more and more. Time is no limit. My new massage, sexy outfit will entice you and surprise you. Please come alone and let's have fun. I will give you all my attention, I make you my king. Your desires are my orders, 180 incall 200 outcall, hotel visits welcome. 07941505982
Tue 18 Feb 2020 — Tue 25 Feb 2020
A R A B E L L A Off To Las Vegas, Last Ten Days 07941505982
Enjoy a voluptuous busty, sensual massage. I'm here for you with new techniques and special sensual oils who will relax you, that you will ask for more and more. Time is no limit. My new massage, sexy outfit will entice you and surprise you. Please come alone and let's have fun. I will give you all my attention, I make you my king. Your desires are my orders, 180 incall 200 outcall, hotel visits welcome. 07941505982

Tue 18 Feb 2020 — Tue 25 Feb 2020
A R A B E L L A Off To Las Vegas, Last Ten Days 07941505982
Enjoy a voluptuous busty, sensual massage. I'm here for you with new techniques and special sensual oils who will relax you, that you will ask for more and more. Time is no limit. My new massage, sexy outfit will entice you and surprise you. Please come alone and let's have fun. I will give you all my attention, I make you my king. Your desires are my orders, 180 incall 200 outcall, hotel visits welcome. 07941505982
Wed 19 Feb 2020 — Wed 26 Feb 2020
A R A B E L L A Off To Las Vegas, Last Ten Days 07941505982
Enjoy a voluptuous busty, sensual massage. I'm here for you with new techniques and special sensual oils who will relax you, that you will ask for more and more. Time is no limit. My new massage, sexy outfit will entice you and surprise you. Please come alone and let's have fun. I will give you all my attention, I make you my king. Your desires are my orders, 180 incall 200 outcall, hotel visits welcome. 07941505982

Wed 19 Feb 2020 — Wed 26 Feb 2020
A R A B E L L A Off To Las Vegas, Last Ten Days 07941505982
Enjoy a voluptuous busty, sensual massage. I'm here for you with new techniques and special sensual oils who will relax you, that you will ask for more and more. Time is no limit. My new massage, sexy outfit will entice you and surprise you. Please come alone and let's have fun. I will give you all my attention, I make you my king. Your desires are my orders, 180 incall 200 outcall, hotel visits welcome. 07941505982
Wed 19 Feb 2020 — Wed 26 Feb 2020
A R A B E L L A Off To Las Vegas, Last Ten Days 07941505982
Enjoy a voluptuous busty, sensual massage. I'm here for you with new techniques and special sensual oils who will relax you, that you will ask for more and more. Time is no limit. My new massage, sexy outfit will entice you and surprise you. Please come alone and let's have fun. I will give you all my attention, I make you my king. Your desires are my orders, 180 incall 200 outcall, hotel visits welcome. 07941505982
Wed 26 Feb 2020 — Wed 26 Feb 2020
A R A B E L L A Off To Las Vegas, Last Ten Days 07941505982
Enjoy a voluptuous busty, sensual massage. I'm here for you with new techniques and special sensual oils who will relax you, that you will ask for more and more. Time is no limit. My new massage, sexy outfit will entice you and surprise you. Please come alone and let's have fun. I will give you all my attention, I make you my king. Your desires are my orders, 180 incall 200 outcall, hotel visits welcome. 07941505982