No. 126743 - Published 15 Jul 2018
Review of Danielle of Bournemouth
Details of Service Provider
AW Profile ID:
4219652


WARNING - The "adultwork" site has a long history of dishonest practices including fake reviews and putting users' privacy at risk. Please encourage genuine ladies to sign up for a profile on PunterNet.
Are you Danielle? This review has already given you a lot of publicity - why not sign up for a Service Provider profile and take advantage of all the marketing tools available here - please click here for all the details
The Premises
Very nice house in a quiet neighbourhood with plenty of nearby street parking space.


The Lady
Danielle is a gorgeous brunette with a sensational figure. bmth Danielle on AW
Serena is a gorgeous blonde with a sensational figure. serenabournemouth on AW; serenabournemouth.com website
The Story
Danielle and her friend Serena were co-hosting a party for five gentlemen. It took place at Serena's house. I was greeted by house manager Dave who took my entry fee and handed me a robe. I took a quick shower, put on the robe and joined the other guys in the lounge. We chatted amiably until all were settled. We heard the clatter of high heels and all talking stopped instantly. In came the girls.

Act1. PARTY TIME
Both were dresssed in tight black, immodestly short dresses showing off two fabulous figures and four stockinged legs all the way to gusset height. I have met Serena several times and the impact she has on me is always the same - instant overwhelming Fucklust paired with incredulity. Incredulity that I am actually going to bang such a sensationally sexy WOMAN as her. Today was no exception. So, imagine how I felt this time, when standing next to her, in suspendered, bra-busting glory, was Danielle. A German SEX Goddess. Hot Gossip meets Wagner. She fired her sex-rays with deadly accuracy right into the core of my libido. Ubersex was coming my way. Oh boy.
It was also coming the way of four other equally awestruck males who had likewise volunteered for special duty this day. (I wish I had a photograph of our five faces from where the girls were positioned).
For one brief moment I wondered "Is this real or is this just fantasy?"
Then the girls embraced. My cock hardened.
It was real.

Act 2. FANTASY TIME
Other cocks not already stiff quickly stiffened as we witnessed two wondrously blessed women engage in Sapphic delights. Gentle kisses became ever more sensual; gentle touches became ever more intimate; ever more flesh came in to view as clothing fell away. I found it all extremely erotic. When Serena removed Danielle's bra there were audible intakes of breath as her truly amazing tits were revealed. S made sure that all of us got a really good look at them as she gently cupped and squeezed and kissed them. She then removed her own bra and knickers to further wordless breathy acclaim. Danielle laid down on a bean bag, her legs spread wide, her vulva immediately the focal point of five like-minded pairs of eyes. S, kneeling, then went down on her, showing us her own beautiful backside as she applied girl-to-girl tongue skills. My view was very close up and within finger reach of Serena's cunt. I resisted temptation. D got a bit noisy and my cock reached critical hardness. It was now in hand, vertical, like a little pink periscope checking out the action. Dave passed a condom to me. The girls engaged in one more body to body embrace, each fingering the other, then S said "I think it's time for some cock". Danielle, with only the slightest of German accents, enthusiastically agreed.

Act 3. FUCKFEST TIME
Within seconds I was fucking D's well moistened cunt as she sucked on the nearest handy erection. Serena was standing with 3 very excited guys getting even more excited exploring her divine bumps and crevices and engaging in full on snogging as she gently stroked their straining dicks. After about twenty minutes of uninhibited* shagging, cock sucking and cunt licking, Serena decided that her dp ambitions would be better served in the bedroom. She lead one of the guys out of the lounge and I followed. S had provided me with my first ever anal fuck and I knew how comfortable she is about it and just how much she loves to feel two cocks inside her. I did first anchor duties (with its complimentary snogging and tit play) as my partner in crime enjoyed love tunnel no.2. We switched and once again I revelled in a very familiar and much desired view.
It was a very hot day and the other group came in from the lounge to get the benefit of some air conditioning. I took a drink break and chatted with Dave for a few minutes. I went back into the playroom to witness both girls being fully serviced on the bed, S was cowgirling, D was doggying. It was a glorious sight to behold. I rejoined the action once D was free. As I fucked her for the second time I watched a very noisy Serena getting dp'd again right next to me. This was adult recreational sex at its very best.
As party time neared its end Serena invited us to unload over her tits. Danielle immediately countered with "Who wants to put spunk on my face?. Three guys took up S's offer. Although I thought I was spent I joined another guy and the kneeling Danielle. To my delight her enthusiastic efforts got the results she very clearly wanted.

*a strict condom protocol, familiar to regular partygoers, applied at all times.

Epilogue.
The above are just a few word pictures of what was a really great party, well planned and well managed. It was a celebration of sex with two exceptional and classy pleasure providers and a group of well mannered and respectful males; an hour full of sensual delights and sexual fun and joy; a life affirming experience with a soundscape of gasps, sighs, moans, groans, grunts and the slapping of flesh against flesh. Utterly wonderful.

Thank you Serena.
Thank you Danielle.
Thank you both so much.
The sheer happiness you generated today is now rippling out into the wider world.

I will see both of you again I hope, separately and together.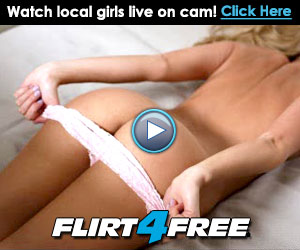 Watch Local Girls Live on Cam