No. 127599 - Published 7 Jan 2019
Review of Eve of Manchester
Details of Service Provider
AW Profile ID:
3018046


WARNING - The "adultwork" site has a long history of dishonest practices including fake reviews and putting users' privacy at risk. Please encourage genuine ladies to sign up for a profile on PunterNet.
Are you Eve? This review has already given you a lot of publicity - why not sign up for a Service Provider profile and take advantage of all the marketing tools available here - please click here for all the details
The Premises
a dingy student flat in the city center
The Lady
No B & S. I have to give it. the AW photos are hers. but then, In person, She is nowhere near like the profile photos which were, I knew, doctored. The undoctored photos were taken decades ago in her best moods. In reality, she looks much older, rounder and grumpier.
The Story
This one goes about her business under the name of Eve01 on AW although here, she is usually named Eve

A Polska resident in Poland makes frequent business trip to UK.
Usually flies into Manchester, I think, and then to Bristol and Chentenham. These towns always in the itinerary, due to having a relation or friend in South West I suspect but occasionally to London or Scotland.

She caught my eye on AW. looked promising. Her profile pics are apparently doctored. However, she has other "gallery" pics which I was sure NOT photoshopped and I liked what I saw and persuaded myself to contact her.

In person, She is nowhere near like the profile photos which were, I knew, doctored. Those gallery photos were as I guessed correctly undoctored but I found out too late, were taken decades ago in her best moods. In reality, she looks much older, rounder and grumpier. She looks like a young brothel manager/madam, bored and jaded. Into a dingy student flat in the city center off I went. she ushered me in, without a hint of a smile, and like a lamb to slaughter I followed her to the bed room.

Sat down, hands clasped, she asked me; "what do you want?" As if she is a shop assistant and I am a customer lodging a formal complaint. "What do I want? Well, obvious isn't it?" "Tell me" "well, full service." "Full service? What is full service? Tell me what you want" "Just normal stuff" "What is normal stuff?" Just like this on and on, as if she was taking orders at a take away shop, "do you want garlic with that? Do you want rice fried or steamed?"; romantic in truly Polish way.

She didn't tell me to go to bathroom. Instead she started to wipe my dick off with ainti-bac tissues which was so rough and it hurt. It was like a "don't care a bit" nurse wiping off blood and dirt from an open injury.

BJ was not bad TBH but by then I was in this "get the hell out after making the best out of the bad situ" mode. I started with doggy but
Probably the combination of her height and my height or her genital positioned or angled slightly differently from other girls, it took me a while to find the spot in the dark room. She urged me to do it quick and I kept missing it. Normally, by then a girl would grab it from underneath and guide it to her. Not so with this EE madam. She crouched there rigidly and silently in fours.

"Guide me in" I said. She just grunted something. I wasn't sure if she understood this English phrase, so I repeated it.
"Kuuruvahhh!" she shouted. Still not moving an inch to help. Forget it, I thought, and asked her to turn around for a mish. When she turned around and I saw her dark beady expressionless eyes staring at me, a thought hit me.

"What am I doing here? -- Yes, I am in a dingy cold room with a flimsy red paper lantern, me tottering naked on a small cheap IKEA folding couch-bed and being shouted "Kuuruvah (If I understood correctly, it literally means "Prostitute") by a grumpy cheap fat Polski prostitute who smells of fag with her naked arse glaring at me. How low a punter would stoop to have a shag? Is there a sight (and sound) more depressing than a disgruntled Polish swearing that word? (which is everywhere)

Im no Mr Highclass, no, but something did snap. "Moment of truth" you might call it. I sat up and told her that was it and that I was leaving. I was not angry, I just wanted to leave her presence. As I was getting dressed, she was silent all the way, no apology or attempt to rectify the situation except saying "What are you doing?" I told her that as I said, I was leaving. She said "No, are you going to a pub? Cinema? Or …" Oh she meant "What are you up to" then: Learn proper English, Polski Kuurva, and why do you ask? When I told her that I had no particular plan for the rest of the evening, she only shrugged.

A half arsed attempt to claw back some sort of normality from the awkward situation. It was apparent that as a service provider, she was only interested in grabbing the money and getting it done as quickly as possible. I didn't even look at her as I left.

Once outside, I noticed that I had spent less than 10 minutes, all told, out of 30 minutes booking which was a record Bad Value for Money for me. I cut short a visit to a WG without coming which was the first time. Good business for her.

I also noticed on my left there were two scruffy and heavily drunk and hungry looking Polish men sipping Special Brew. They crouched in the dark alley cursing the world with that K word. A familiar sight. Or was it me they were cursing? Hold on, were they her…? Anyway, I came back in one piece, no physical damage was done. I left them behind listening to the suggested donation drop from 50p to 5p and said to myself; "Why don't they leave us alone?" I decided never to see a Polish WG again.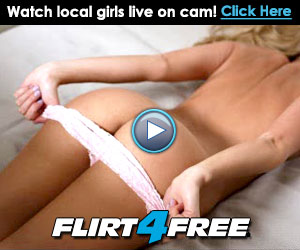 Watch Local Girls Live on Cam