No. 129669 - Published 23 Aug 2020
Review of Vicky of London
Details of Service Provider
AW Profile ID:
5379072


WARNING - The "adultwork" site has a long history of dishonest practices including fake reviews and putting users' privacy at risk. Please encourage genuine ladies to sign up for a profile on PunterNet.
Are you Vicky? This review has already given you a lot of publicity - why not sign up for a Service Provider profile and take advantage of all the marketing tools available here - please click here for all the details
The Lady
Not ugly but far from a stunner, for details see below
The Story
Lesson lerned: don;t trust UKxxxg as well as AW.

Difficult one to assess Gorgeous Vicky, another Easterner this time, Polish. I know I did swear 'no more E.E' after my disastorus punt with Cheeky Tina -please read my back catalogue- but reviews for G.V. are too good and too many. I doubled down.

verdict Neutral- not positive, because in the end, I walked out of her room disappointed and over spent. Many of the reviews on the controvertial new punter site UKxxxxx are over the top, and I am struggling to find out how 33 reviews, all within the last 2 years how could they be so exaggerated.

neutral and Not Negative== she is good, she delivers. but then where did 'best ever' 'never had a sex like that' and such comments come from? OK, she did give me, like the reviewers say, DFK, OWO, DT, and she was passionate, and she
was friendly and chatty. But I know many other WGs do that too.

She is a student at a University in London and lives and works as an escort in London but less during term times, but more during holiday seasons like now and often on tour during summer.

Strangely, most of the reviews on UKxxxx are from Birmingham. Birmingham seems to be her favorite city. A mature student at late 20s. she has a son, she told me later.

Punters rave on about her, all saying she is pretty, she is likened to some model and actresses, some said Rosie Whitey something, or 'prettier' oh my word Christina Applegate, some said young Uma Thurman OMG. Let me tell this to them, 'you have to have your eyes examined''

is she ugly? No she is not ugly. If you go to a pub or club and a slut like her comes over and suggest having sex, you wouldn't say NO. and u dont have to have downed 10 pints before
agreeing. but SLUTY, rather than FIT, describes her appearance best. especially with that Essex pony tail. Blonde? yes dyed blonde. dry and slutty.

So she doesn't resemble any pretty celeb. At a stretch, i would say... Princess Margaret,the Queen;s late sister, when she was in her 20s and transform her in your mind to a slutty woman with heavy vulgar make up.
Don't I like a slutty woman? Yes, for sex only. Then why didn;t I enjoy the punt with her? I just didn;t click with her.

OK the photos are hers,,, are they? She is bigger and wider than she appers in the photos though defo not fat. The main profile photos on AW are heavily doctored in spite of the fact the punters are free to leave if the photos are not hers.
She is defo not slender or toned. She is rather heavy set and fleshy. She is not the fit sporty type u see in the gyms, like many reviewers say.
no, She is a slutty type you see in '2 pounds for a pint' student clubs doing Golfers pub crawl. At no time during the session, I thought she was good looking let alone 'stunning'. Oh dear.


In the end, she didn't cheat. She was cheerful and friendly. After my desastrous previous punt with an E.E woman Cheeky Tina, this was an improvement.
But I have had much better punts with much prettier girls'

Some reviews say she is very intelligent/ Have they initiated a discussion about physics and theory or relativity or something? What do you normally ask when you met a gir?
Probably where she is from and how long she stays and what she studies and so on. To be able to answer those, well, not necessarily constitutes 'intelligent'. I mean she is just a normal chatty girl.

Disappointment was the result of my high expectations. the point is SHE didn't write those over the top reviews herself didnt she. I can't blame her. But I blame those -too easy to please- customers.

You read negative reviews and stay away from bad WGs and u save money. Good. then u read good reviews and take a chance and get disappointment. I would not have
taken a chance with Vicky if there weren't 33 raving reviews. Being Polish is normally 'no no' to me and I guessed the photos were doctored.
The money you saved by other guys' reviews goes down the drain when you take a punt when u trusted other guys reveiws. Although like i said, this was not a disaster.
33 raving reviwes at UKxxxxg and 145 positive at AW and 9 Field Report againt my solitary NEUTRAL review, i know the odds are against me. But I just wrote what I experienced.

I can;t trust AW, i can;t trust UKxxx. I really should have stop punting, East European or what.

If u might have a question, I might be able to answer this time.


PS as to Cheeky Tina she was in Birmingham then Nottingham and now in Edinburgh a lot and avoiding London but would come back to London anytime


I leave her AW ID number. If u didn't know, just type in those after www.aw.com address and u get the page.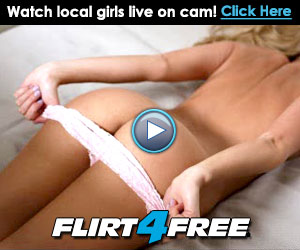 Watch Local Girls Live on Cam