No. 15122 - Published 1 Feb 2002
Review of Shelly of West Yorkshire
Details of Service Provider
Are you Shelly? This review has already given you a lot of publicity - why not sign up for a Service Provider profile and take advantage of all the marketing tools available here - please click here for all the details
The Lady
Shelly has been described in several previous FRs and there are pictures on her website. The two dimensional display from a web page can't do justice to her and it is difficult to describe her adequately in mere words. The pictures capture some of her beauty but can't bring to life her physical presence. Amongst all her attributes, I have to single out those wonderful legs that seem to go on for ever, the slim "piano players" fingers that can tease you to distraction and those gorgeous eyes. Add to this a personality that exudes calmness and sensuality and you are still falling short of the mark. The other striking thing about Shelly is that she manages to appear both confident, modest and demure at the same time, a very special trick. In short, she's fabulous.
The Story
This was the third time that I had seen Shelly. It was my birthday and I had decided to treat myself to a night to remember, my first overnight. On a previous visit I had quizzed her on what to expect from an overnight and it took but a few minutes to decide to invite her to share it with me. We exchanged several e-mails in the run up to the appointed day which, for me, increased the anticipation and promised a memorable time. How little either of us realised that we would never forget an evening that seemed to be an excerpt from a Fawlty Towers script!

I arrived first and decided to have a shower. One squirt and the shower gel dispenser ran out, I just had enough to wash most of my ample (I prefer "comfortable") frame. Moving on in my ablutions, I took some tissues out to wipe the mouthwash off my mouth, oops there's only two left and I've just used them! A trip out to reception, a two hour wait, one wrong delivery later and I had some shower gel, "unfortunately, sir, we've completely run out of tissues". OK, I had brought some with me.

Just then the phone rang, it was Shelly saying she had just pulled into the car park. We agreed that I would go out and meet her at the main entrance. I wandered outside and waited, and waited, and waited, took a turn around the car park peering into cars, no Shelly in sight, only a couple who looked at me staring into their car as if I was a pervert. I would probably have still been there now if Shelly hadn't had the common sense to ring me and enquire sweetly "are you coming out? I'm right by the main entrance." She was too polite to add that it was bloody cold and she was probably freezing to death. It then dawned on my thick brain that I'd forgotten to tell her that the first building, with its' marked "Main Entrance" was actually a conference Centre. The hotel being the second building. "Hang on Shelly, I think I know where you are, I'll come and find you."

Surely, the evening was about to take off. A quick cuddle and kiss in greeting and a hike across the car park to the hotel then we were in the room and she was all mine. I thought I'd died and gone to heaven. We sat and exchanged gossip over a couple of glasses of wine and I again became captivated by those eyes. Shelly wanted to bathe after her journey and we decided that, once she had done so, we would have some dinner. I half expected Manuel to serve us but fortunately it was his night off. More chatting over dinner, god knows what I ate I was on another planet. Those eyes, you see.

A quick coffee and ciggy in the lounge and we were back in the room. I was about to have my evil way with her, I could hardly contain myself. Shelly went off to the bathroom to freshen up, I examined the fixtures and fittings to see if there was anything that we could safely swing from. Then..........disaster struck. As Shelly emerged from the bathroom, I could tell that something was wrong. I can only describe her expression as being one of abject despair. Yes, you're right, the one thing that all the girls hope will not happen during an appointment, pray will not happen during an appointment and, above all, plan for so that it doesn't happen during an appointment......had happened. For a few moments, Shelly appeared inconsolable and near to tears, "It wasn't supposed to happen until next week," she said with a sob. I opened a window so that, when it inevitably arrived, the thunderbolt would be able to strike us down unimpeded. It seemed that that could be the only other thing that could happen this night!!

Well, I managed to convince her that it wasn't really the end of the world and I also managed to stop her apologising - eventually. There seemed little else to do but go to bed where at least some of the strawberries and cream were devoured, mainly by Shelly. We managed some sleep, but only for a while. I'd brought an alarm clock with me as I am useless at waking up, Shelly told me that it wasn't necessary to set it as she always woke early and would ensure I didn't oversleep. Pity she didn't tell me to turn it off though. At 5.30am, there I was, rummaging around in my bag trying to find the bloody thing and shut it up. Anyway, once one of us had got up, the other would have no more sleep as shutting the bathroom door involved almost slamming it off its' hinges.

In the cold light of day, we were able to laugh about the events and arrange a rematch. This rematch will be partly financed by Shelly's generous renegotiation of her fee. She insisted on doing this despite my protesting and my attempts at refusing it. In truth, I'm only looking after it for a couple of weeks and then she can have it back.

I may have to employ a different strategy next time though. I was considering bursting into the room, ripping her kit off and ravishing her before the building collapses on our heads. In fact, I'm going to preempt that and have it structurally surveyed before I set foot in it!

Shelly, in spite of all the problems, you know I enjoyed myself by just being in your company. It certainly was a birthday I will never forget. Just don't forget you owe me big time. Well you owe me a punnet of strawberries at least!

Finally........if you thought nothing else could possibly go wrong, you were mistaken. When I got home there was a fixed penalty speeding ticket waiting for me. 60 quid and 3 points. "BASIL!"

Recommended: Absolutely. There is a queue and it starts behind me.

Would You Return: Try and stop me, bring plenty of wild horses and a crash helmet, just in case!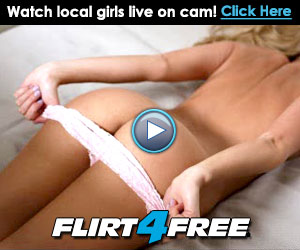 Watch Local Girls Live on Cam