No. 98884 - Published 20 Jul 2010
Review of Nyah of Stunning Indian Sonam - Highly Recommended, London
Details of Service Provider
The Premises
Very nice , clean working flat in a central area. not busy on the day i visited . perfectly safe
The Lady
indian girl for sure but could not say if she is the one on their site as all the girls faces blurred, so a bit of pot luck when choosing.

a girl with a big smile and big breasts, a size 10 i would say but i am not good at sizes
The Story
A trip out of my comfort zone again for me , but i felt that I.P. had been getting a lot of criticism on the boards lately and i so wanted to make a visit and give them a good review.

Well it couldn't be all that bad could it ?

When i saw on their website the assisted bubble bath and a faceless but no dought beautiful girl in the bath, i had to take the plunge [ so to speak ]

I was let into the flat by the male maid and asked to take a seat and wait in a bedroom and given a cool drink. Jada came into the room,introduced herself and asked for payment and left the room again.

Jada is a happy,smiling girl confident in her work. she asked do i want a massage, i declined so she took me to the bathroom for the "assisted bath "

"which end of the bath shall i take ? " i asked expecting her to join me in the bath.

"we dont get in the bath" she said " taking a bath together is unhygenic" so she stood at the end of the bath and run her hands over my neck and shoulders [ i would not call that a massage] she didn't even get her hands wet. she was wearing hold up stockings and panties , her bra off . we talked a lot .

Back to the bedroom she asked again do i want a massage, again i declined so i sugested we just play around a bit .

I was not getting an erection due to her poor preformance so far.
i asked can i give her oral,

" with a dam ", she replied," have you ever tried it ? "

I have to admit i have never come accross this before.
"banana flavour " , she said .

My first and last time of RO with a dam.
Damn that dam as she had a nice looking pussy.

This was turning into an unexciting punt , my cock still hanging low.

" i can give you oral with a condom ", she said, " with a condom of course " i replied, now i was getting into the I.P. guide to safe sex.

The oral was good, especialy when she got her teeth around my cock and put a bit of pressure on. Sex in doggy but i couldn't finish in her pussy so she took off the condom and started a oily handjob.

As her arm came close to my mouth i was able to raise myself a little and start licking her armpit, she didn't object so i got into a bout of enthusiastic armpit oral sex [ without a dam ] the taste of her sweat from her armpit gave me a climax finally.

This was her first time having her armpit licked [ she told me ] I'm still suprised how many WG don't know how erotic this can be. Take note WGs maybe you can add this on as an extra and try to squeeze more money out of the punter.

Then my time was up, i had a quick shower and she saw me out of the flat.

For me, i will stick to OWO sex and back to "the house of the rising sun " in south kensington, where a jolly good time is had by all .
Service Provider's Rebuttal
The establishment writes:

Comments: Hello Worldpunter,
we are a bit surprised that you did not include any of the email correspondence between yourself and ourselves before you wrote this report.
You did originally email us saying you did not want to get the lady in trouble and the only complaint you had was that she did not want to get in the bath with you. You also wanted to know what our opinion of an assisted bubble bath was as we charge ?10 extra for it.
Indian Palace would like make it clear what we mean by an assisted bubble bath: The lady does get in the bath with you.
Our bathroom also has candle lighting in it as well as aqua bath lighting, giving the bathroom a soft glow.
After you emailed us with the lady's name at our request, we did email back saying we were very surprised it was Jada that said 'getting in a bath is unhygienic'. Indian Palace have never advised Jada that 'getting in a bath is unhygienic'. We asked Jada why she was not getting in the bath when she was fine getting in the bath the last time we checked. After your email, when Jada was asked by us why she did not get in the bath with you, we did email you back to let you know her reason.

Indian Palace would like to thank you for your email to us Worldpunter.
Jada did go about things the wrong way in the first place because she did not want to hurt the person's feelings and this had a knock on effect that you felt afterwards. After speaking to Jada, we did offer you a complimentary service including an assisted bubble bath with another lady as the other ladies at our place do get in the bath with the customer. We know you prefer OWO as part of the service. But, If you still wanted to come in for the complimentary service, you are more than welcome. The lady you would see would not be using a dam either as not everyone in our place uses a dam. Please send us an email and let us know. Jada does get in the bath with customers and in the future will be upfront and honest with a person if she really feels there is a situation where she can't.
This Lady's Reviews
This lady has no other reviews at present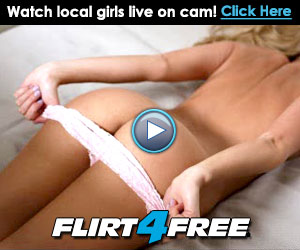 Watch Local Girls Live on Cam